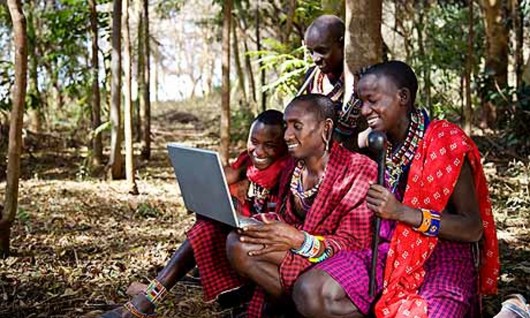 Tech giants Facebook and Google have their eyes set on Africa, and not to colonize it (hopefully), but to help the countries on the continent access the World Wide Web.
According to Atlanta Black Star, Google announced Alcatel Submarine Networks is set to have a private sub-sea cable built in 2021 to connect Portugal to South Africa. Meanwhile, Facebook is working to establish an underwater data cable that would encircle Africa and drive down its bandwidth costs to give more people internet access, the Wall Street Journal reports.
Facebook named its new project Simba as a nod to "The Lion King"….Duh! Both tech companies have expanded internet access to Nigeria within the last 3 years. Facebook partnered with Airtel, Nigeria's third largest telecommunications operator, to launch a Free Basics service in Nigeria in May of 2016. Google partnered with Nigerian fiber optic telecoms service provider 21st Century to offer a free public WiFi service in the African country in July of 2018.
Africa is one of the last continents to receive internet access with more than half of its population ⁠— 76 percent on average ⁠— having no internet access, Quartz Africa reported.
Press play below for more on this story.