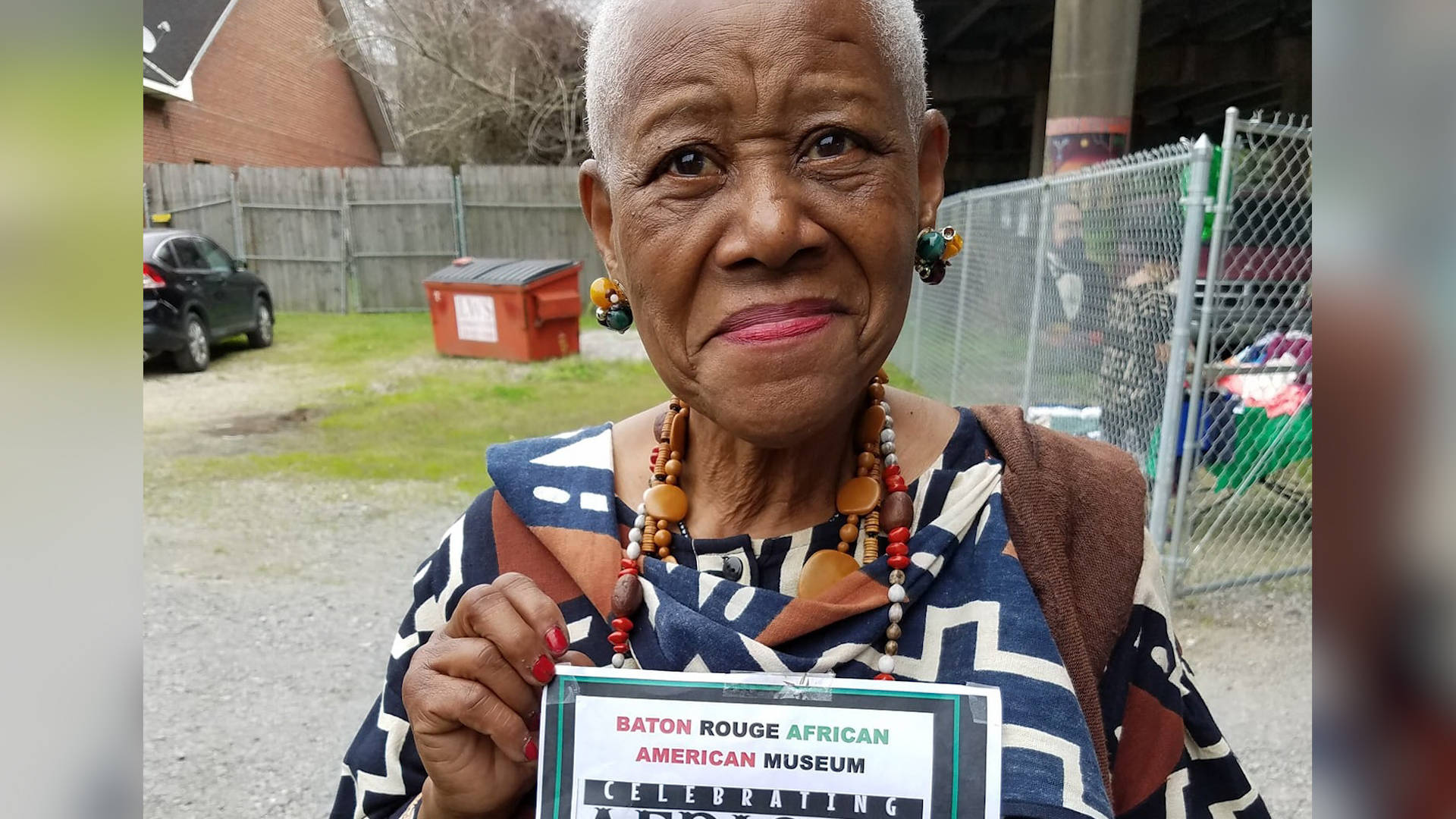 Following recently released autopsy results, it has been revealed that Louisiana activist Sadie Roberts-Joseph was murdered before her body was found in the trunk of her car.
The Baton Rouge community was left heartbroken after the inspirational leader who founded the first African American history museum in the city was discovered dead on Friday. Now it's been ruled that the 75-year-old's cause of death was a homicide.
RELATED: Police Asking for Help After Founder of Louisiana African American Museum Found Dead in Trunk of Car
Sadie Roberts-Joseph (known as Ms. Sadie in the community) was discovered dead in the trunk of a car after police received an anonymous tip on Friday. The longtime activist founded the Odell S. Williams Now and Then African American Museum and has helped to launch anti-drug and violence campaigns in Baton Rouge.
In a preliminary report, the East Baton Rouge Parish Coroner's Office ruled Roberts-Joseph's cause of death as "traumatic asphyxia, including suffocation."
"It is with great sadness and respect we investigate any unexpected or traumatic death. When our investigation involves an innocent victim, such as Ms. Sadie Joseph, it is particularly tragic," Dr. William "Beau" Clark, the coroner, said in a statement. "Our condolences are extended to Ms. Joseph's family and friends."
In 2001 Roberts-Joseph helped found the Odell S. Williams Now and Then African-American History Museum which was later named the Baton Rouge African-American History Museum. Since then she had helped to organize the city's annual Juneteenth festival held at the museum and partnered with Baton Rouge police to launch a Community Against Drugs and Violence program.
Many in the community mourned her loss.
"We lost a Cultural Legend," the NAACP Baton Rouge Branch said in a Facebook post on Saturday. "From reviving Juneteenth, to the Culture preserved at Her Museum, she was a trendsetter and icon in this City."
Known for her annual Juneteenth celebrations, government officials are asking for help in finding those responsible for her murder. 
"I'm begging this City to stand up and say something about this murder," Louisiana state Rep. C. Denise Marcelle (D) said in a Facebook post on Monday. "We can't live like this. We can't take out the people who are fighting for human rights, who have marched for equality and certainly who have educated us on our history." 
Press play below for more on this story.