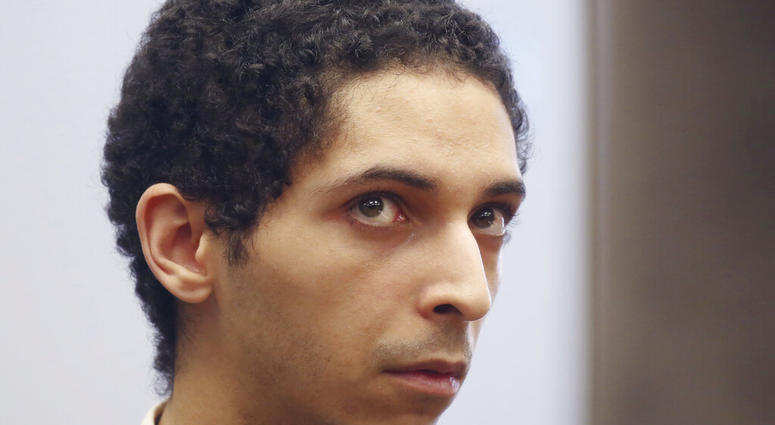 A California man was sentenced to 20 years in prison for making fake emergency calls to authorities across the U.S.
U.S. District Judge Eric Melgren handed the lengthy sentence to 26-year-old Tyler R. Barriss after he made bogus emergency calls to authorities that led police to fatally shoot a Kansas man following a dispute between two online players over $1.50 bet in the "Call of Duty: WWII" video game.
Barriss was sentenced after he pleaded guilty in November to a total of 51 federal charges related to fake calls and threats. The 2017 death of 28-year-old Andrew Finch brought nationwide attention to the practice of "swatting," an unnecessary form of retaliation where someone reports a false emergency to get a SWAT team to descend on an address.
Barriss admitted to calling Wichita police from Los Angeles on Dec. 28, 2017, to falsely report a shooting and kidnapping at that Wichita address. After Finch answered the door, an officer fatally shot the unarmed man. The intended target in Wichita, Shane Gaskill, 20, and the man who allegedly recruited Barriss, Casey Viner, 19, of North College Hill, Ohio, are charged as co-conspirators.
Other federal cases in California and the District of Columbia involving similar calls and threats he made were included in the sentence.
Finch's family has sued the city of Wichita and the unidentified officers involved. Police have said the officer who shot Finch thought he was reaching for a gun because he moved a hand toward his waistband. However, prosecutors refused to charge the officer.
Press play below for more on this story.