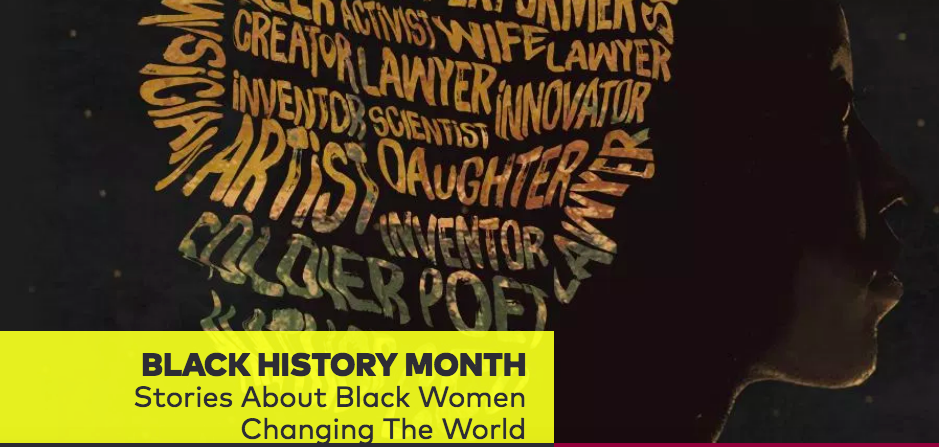 TV One is celebrating Black History Month with a lineup of empowering content that pays tribute to inspirational black women and stays true to their 2019 theme, "REPRESENT CHANGE".
The network is set to premiere a series of short 30-second videos featuring influential black women who are impacting change in our nation and communities. Featured campaign participants include Kimberly Bryant, Founder & CEO, Black Girls Code; Monique Nelson, Chair & CEO, UniWorld Group; Mahisha Dellinger, CEO & Founder, CURLS Beauty Brands;Tamika Mallory, Co-President, Women's March; Luvvie Ajayi, Author/Cultural Critic; Elaine Welteroth, Beauty/Fashion Expert; Patrisse Cullors, Co-Founder, Black Lives Matter; Bilphena Yahwon, Author/Activist; Monique Brown, Baltimore Police Commander; Adrienne Lofton, Sportswear Marketing Expert; Yo-Yo, Hip Hop Artist/Activist; Cleve Mesidor, Activist/Technology Innovator; Michelle Rice, TV One General Manager; and Arielle Johnson, Founder, Fierce Empowerment.
Viewers will get a chance to see these powerful women speaking on the impact of action and change in their communities.
"This is a pivotal time for women of color in our nation and we're proud to amplify the voices of women who are influencing change in our society as part of our Black History Month programming," said General Manager Michelle Rice. "TV One will also feature programs highlighting the rich stories of women behind the Civil Rights Movement and other heroes who changed the course of American history."
Every Wednesday beginning February 6 at 9 p.m. ET, TV One will air movies that celebrate women at the forefront of important moments in history, including the TV One original film "Behind The Movement", a film that takes a closer look at how Rosa Parks' refusal to give up her seat on a bus to a white passenger launched the historic Montgomery Bus Boycott. The network will also air "A Raisin In The Sun", "Cadillac Records" and "The Watson's Go To Birmingham".
Fans of TV One's hit series "Unsung" will also get to see new episodes featuring female artists who've inspired change. Featured actresses include celebrated performers Vanessa Bell Calloway, Pam Grier, Eartha Kitt and Sheryl Lee Ralph. To round out the network's Black History Month line-up will be a three-day marathon of the classic sitcom "Good Times" in honor of the show's 45th anniversary on February 8!
Be sure to tune into TV One all Black History Month and every Wednesday beginning Wednesday, February 6 at 9 p.m. ET,
Press play below for more on TV One's Black History Month lineup.