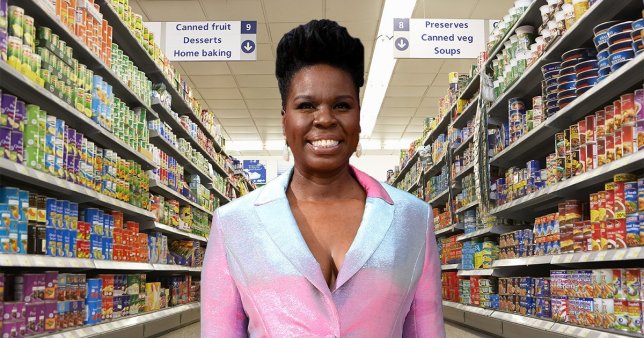 Comedian Leslie Jones recently announced her departure from Saturday Night Live because her career has taken off to include a new hosting gig on the reboot of "Supermarket Sweep".
It was recently revealed that Jones would be leaving SNL ahead of the show's 45th season. After starring on the show for five seasons, Jones' career is in high-demand, TMZ reports. But what exactly is she up to? Well, one of her projects includes hosting and executive producing the reboot of the 90s classic "Supermarket Sweep".
According to inside sources, multiple networks are bidding on the show including ABC, NBC, Fox and Netflix, MSN reports.  Fans of the show can remember contestants running around a large grocery store stuffing their shopping carts with the stores most expensive items. The contestants who grabbed the most valuables won the game.
"Supermarket Sweep" originally aired on ABC from 1965-67 and was revived by Lifetime from 1990-95 and Pax from 1999-2003.
Meanwhile, Jones is currently filming for "Coming to America 2" with Eddie Murphy despite her absence when he returns to SNL after 35 years to host it on Dec. 21. Jones also has a comedy special coming to Netflix and will appear on ABC's revival of "The$100,000 Pyramid," where she will face off against Rosie O'Donnell.
Press play below for more on Leslie Jones.