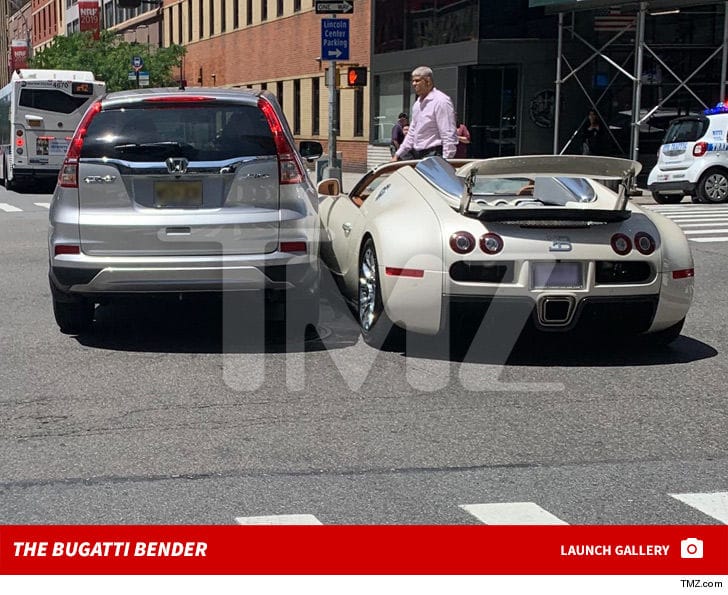 Comedian Tracy Morgan can't seem to catch a break when it comes to car accidents. The "Last O.G." star had his new Bugatti sideswiped in NYC just 15 minutes after he purchased the expensive sports car.
Morgan was driving his new $2 million car down 42nd street in Times Square on Tuesday afternoon when a driver with New Jersey license plates tried to make a left turn from the right lane and slammed in the "30 Rock" star.
The accident happened around 1:30 p.m. and witnesses heard Morgan saying how he had just bought the car that day.
"He said he got it literally an hour ago and he paid $2 million for it," witness Chris Ricciardelli, 31, told The Post. "He just bought it, dude, and it's pretty scraped up."
The veteran comedian is approaching the five year anniversary of his near-fatal car crash in 2014 where he was critically injured and his friend lost his life. Morgan received a $90 million payout from Walgreens following the fatal crash with one of their truck drivers.
The comedian was treated in an ambulance at the scene on Tuesday before he left with another person, witnesses said.
"The first thing he said was his left hip was hurting him," Ricciardelli said.
Press play below for more on this story.