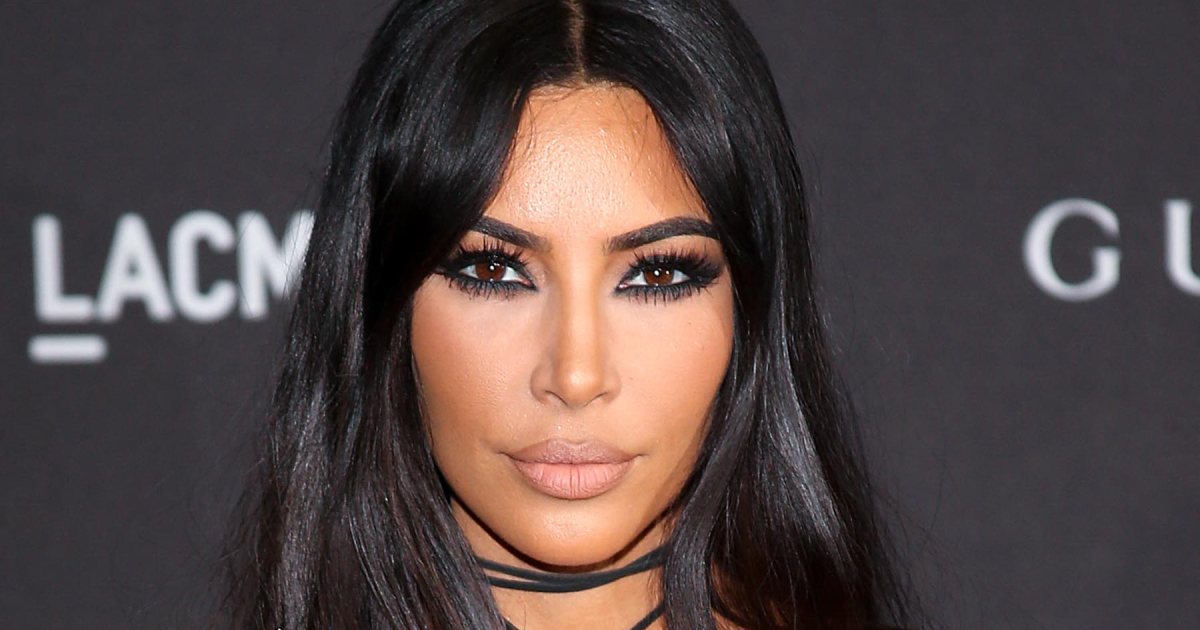 Reality star Kim Kardashian is ready to turn a new leaf in her career amid her fight for criminal justice reform.
On Sunday's episode of "Keeping Up with the Kardashians", the mother of three (soon to be four) opened up to husband Kanye West about her decision to begin a four-year apprenticeship with a law firm in San Francisco last summer where she plans to take the bar exam in 2022.
While maintaining her high profile celebrity lifestyle, the 38-year-old superstar has also been working with the cofounders of #Cut50, activist and CNN commentator Van Jones and attorney Jessica Jackson, to visit prisons and petition for criminal justice reform for inmates across the country.
Last year, she successfully petitioned President Donald Trump to commute the life sentence of nonviolent drug offender Alice Marie Johnson. It was also recently reported by TMZ that Kardashian-West has silently helped to free 17 inmates in the last 90 days! Now, she's using her hit reality show to share her plans of retiring her "Kim K" persona to focus all of her energy on prison reform.
"It's kind of crazy because I'm learning it all as I go," she admitted. "I spend more time on this than I do anything else. It's insane but it's so fun to be around people that are super smart and get it and want the same thing."
She went on to explain that her interest in criminal law started after her late father, Robert Kardashian, became a household name when he helped defend friend O.J. Simpson during his infamous 1994 murder trial.
"I told my dad years ago that I was really into criminal justice and he was like, 'This will stress you out so much, you do not really want to take this on,' " she recalled. "I think now having gotten so deep in helping Alice [Marie Johnson], I'm really motivated to get to know the law more and fight for people who deserve a second chance like her."
"I remember in the OJ case, I would go be going through it and Kourtney would yell at me: 'Stop going through all of dad's stuff!' " she continued. "She was so upset, but I think he would be really proud of me. My dad always taught me that hard work is really important and to really commit to things, so my goal would be in like, 10 years, to give up being Kim K and just focus on this and be an attorney and fight for so many deserving people."

"It would be really interesting and fun to have his Robert Kardashian plaque that I saw on his desk every day growing up and to have mine right next to it," she added.
The bar will require Kim to log in 18-hours a week of studying. With her and Kanye awaiting the arrival of their fourth child, this will be a major challenge.
"I'm dealing with my three kids, I'm dealing with my career, the fourth baby coming and the stress of law school," she said. "Just because you do an apprenticeship does not mean that it's anything less — I mean, you have to put in 18 hours a week. It is a full commitment. I won't have time for events, for favors, for friends, for literally anything, for four years."

"I'm not afraid to work hard," she added. "It's going to be really hard but it's also really important to me to keep this quiet for a while so I can stay committed and focused."
Meanwhile, Kim's rap superstar husband is giving her all the support she needs.
"Once you manage your time, you'll be able to manage your time to be able to give attention to me, attention to the kids and attention to law that you're passionate about," he said.
Kardashian West explained that West has "always been someone in my life who has always pushed me to do what I want to do, no matter what the rules are, no matter what people say."
"So the fact that he is supporting me in this journey, knowing that for the next four years it would take time away from him and our kids, means a lot to me," she said. "[It] gives me the confidence that I really need and that extra push of someone around me to be like, 'I know you can do it. You got this.' "
She recently shared a beautiful motivational text message that Kanye sent her.
Morning Texts ✨ pic.twitter.com/9elTakkTee

— Kim Kardashian West (@KimKardashian) May 6, 2019
Press play below for more on this story.