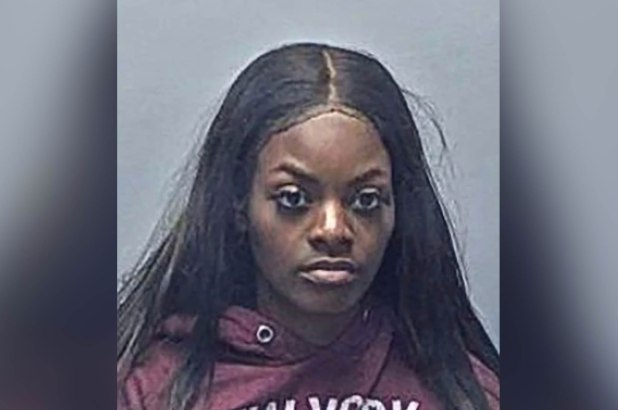 A New Orleans rapper who went viral with her #ForTheD freestyle has been arrested for sending her 5-year-old son to school in a Lyft ride.
27-year-old Reiona Oliver was arrested Tuesday on child desertion charges in Louisiana after she ordered a car from the ride-sharing app to take her young son to school. The driver arrived in Chalmette and was told by Oliver to take the boy to school in New Orleans, a steep 8 miles away, according to the St. Bernard Parish Sheriff's Office.
Oliver, known online as "GameOva Reedy," told the driver that she wasn't going with her son on the ride and proceeded to go back inside the Chalmette residence and never returned. The driver was alarmed by the ordeal and instead of taking the boy to school, he dropped the 5-year-old off at the sheriff's station and told deputies about the neglectful mother who had ordered the ride and that he could not transport a minor who wasn't accompanied by an adult.
RELATED: Michigan Father Charged With Intentionally Shooting 2-Year-Old Son in The Face
Oliver was later arrested and taken into custody at the St. Bernard Parish Prison. Deputies soon learned that the rapper was also wanted on two outstanding traffic warrants in Jefferson Parish.
Oliver is best known for a 2017 viral hit called "FreeStyle," which led to her viral #ForTheD challenge, where she rapped about how much she was willing to do to get pleased by her man. She had an interview with TMZ where she called out artists like Cardi B and Erykah Badu for releasing their own versions of the raunchy challenge without crediting her for the viral sensation.
Press play below for more on this story.