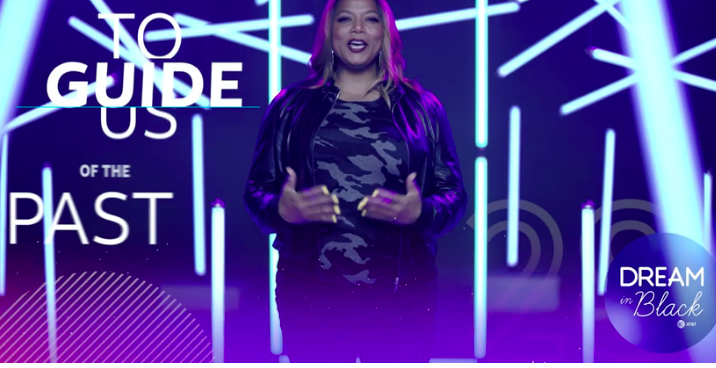 In honor of Black History Month, notable names in black entertainment such as Queen Latifah, Devon Franklin, Terrence J, Zendaya, Khalid, Phoebe Robinson, and Van Jones are sharing their secrets to their success as part of AT&T's first-ever inaugural Dream in Black 28 list.
"I want to say thank you to AT&T for having me on their FIRST EVER Future Makers list! Thank you, I mean there so many absolutely incredible people on this list that are doing such incredible things in the community and I'm honored to be even thought of, so thank you!" Zendaya said.

In its inaugural year, Dream In Black has collaborated with Queen Latifah to curate a list of 27 creators who have the courage to Dream in Black. In addition to honoring the 27 celebrated leaders, AT&T will recognize one community contestant as the 28th Dream In Black 28 Future Maker.
From February 1st – 28th, the public will have the opportunity to submit why they are a future maker in their community on Twitter, Facebook and Instagram using #DreamInBlack for the chance to join AT&T at one of Black culture's biggest events in entertainment!
AT&T is also gearing up to launch a custom emoji keyboard aimed at enhancing the consumer text message and social media experience. The new keyboard will be updated year-round with new relatable expressions, gestures, and symbols.
AT&T is also honoring Black History Month and the upcoming Women's History Month by proudly to donating $50,000 to Black Girls Code to help fill the jobs of the future with talent and diversity!
 You can get more information on the Dream In Black 28 campaign on www.att.com/dreaminblack, where each week, new content will be featured from the honorees. Also, follow #DreamInBlack on Facebook, Twitter and Instagram to stay updated on social media. 
Press play below for more on this story.