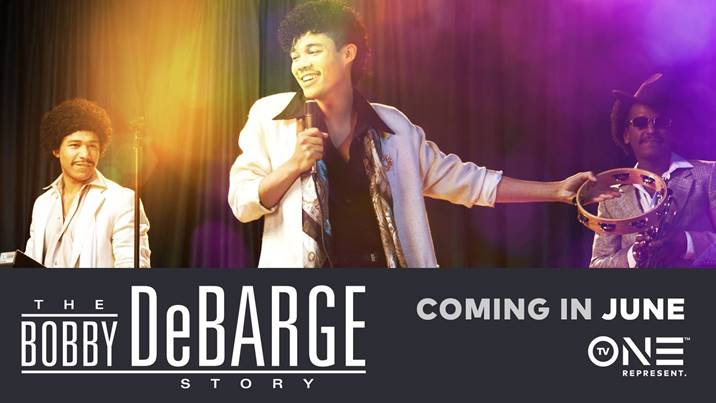 Big Boi of the Grammy award-winning rap group Outkast is returning to the big screen to take on the role of the iconic Motown creator Berry Gordy in TV One's revealing biopic "The Bobby Debarge Story".
The network announced that production is underway in Atlanta for its new original film THE BOBBY DEBARGE STORY.  The upcoming biopic is slated to premiere in June 2019 and has a star-studded cast including Roshon Fegan (Shake It Up, Greenleaf) in the lead role as Bobby DeBarge, Tyra Ferrell (Boyz InThe Hood, White Men Can't Jump) as Etterlene DeBarge, and Adrian Marcel as James DeBarge.  Big Boi (Outkast) portrays legendary music mogul Berry Gordy, while singer Lloyd appears as Switch member Gregory Williams.
RELATED: TV One Announces Diverse Programming Slate and Unveil NAACP Nominations
The movie explores the tumultuous life of the former lead singer of the 70's R&B/Funk Band Switch, also the eldest sibling of the world-famous pop group DeBarge. Despite his success in music, the iconic falsetto found his life in peril as he struggled with fame and fortune while coping with the memories of his dysfunctional childhood.
"THE BOBBY DEBARGE STORY continues TV One's tradition of telling the story of unsung music heroes. While our audience knows Bobby's group, Switch, and his musically-gifted family, DeBarge, they may not know Bobby DeBarge's contribution to creating the sound that changed the music landscape for decades to come. A falsetto master, Bobby DeBarge was a musical genius who battled demons of his own for many years.  THE BOBBY DEBARGE STORY is the quintessential story of sex, drugs and rock and roll," stated Karen Peterkin, Director of Scripted Original Programming and Production, who serves as Executive in Charge of Production for TV One.
RELATED: Fantasia, DL Hughley, Jermaine Dupri, Naturi Naughton, and More Get "UNCENSORED" On TV One
Press play below for TV One's "Unsung" episode on Bobby DeBarge's first group Switch and be sure to tune into "The Bobby DeBarge Story" when it airs on TV One in June.