"Empire" star Jussie Smollett was brutally attacked by a group of racist MAGA-hat wearing Trump supporters during his recent visit to Chicago on Monday.
According to TMZ, two men viciously attacked the actor and placed his head in a noose before screaming,
"This is MAGA country."
The actor/singer arrived in Chicago from New York late Monday, and went to a Subway restaurant at around 2 AM because he was hungry, TMZ reports. When he walked outside, he heard someone yell,
"Aren't you that fot 'Empire' n?"
The two white males were wearing ski masks when they began to attack Jussie as he fought back. Unfortunately, the two suspects beat the actor so badly, they fractured a rib. They racist culprits put a rope around his neck, poured bleach on him and left yelling,
"This is MAGA country."
Smollett was taken to Northwestern Memorial where he was treated and discharged later Tuesday morning, TMZ reports. A racist letter sent to Fox Studios in Chicago eight days ago was obtained by ThatGrapeJuice.Net that show cut out letters spelling,
"You will die black f."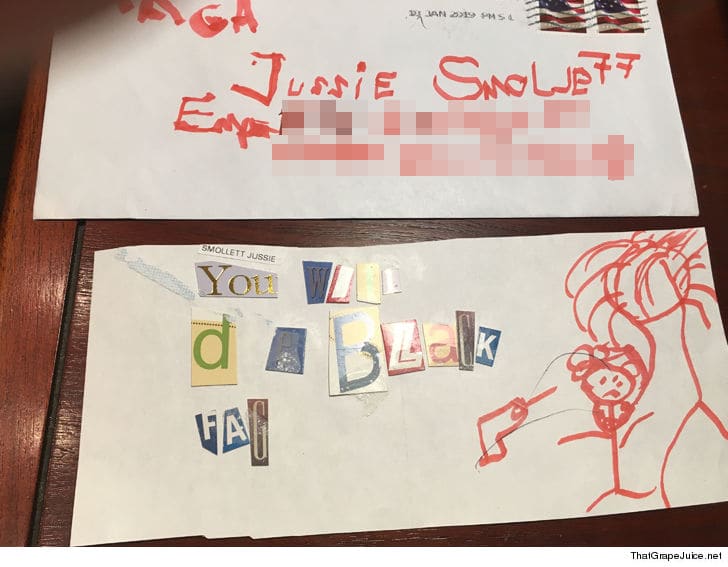 The racist letter arrived in an envelope that listed MAGA as the sender. Chicago PD is investigating the attack as a possible hate crime, TMZ reports.
Press play below for more on this story.
Image: Getty