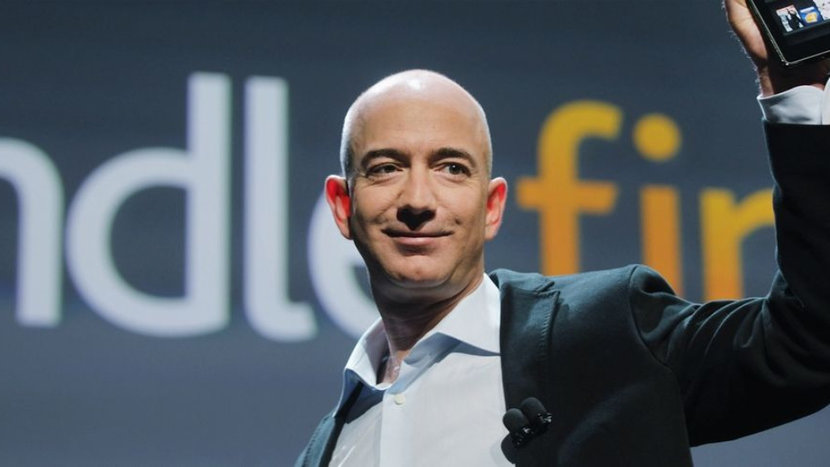 If you hop on Twitter, you're more than likely to see a few tweets about Amazon CEO Jeff Bezos following reports he could become the world's richest man amid the coronavirus pandemic.
According to Comparisun, a company which allows small- to medium-sized firms to compare different business products, Bezos could possibly become the world's first millionaire. Comparisum's projection shows Bezos reaching trillionaire status by the year 2026.
The company based the projection by taking the average percentage of yearly growth over the past five years and applying it to future years. The data shows Bezos' net worth growing an average of 34% over the last five years.
HAVE YOU EVER IMAGINED HOW DIRTY YOUR WASHING MACHINE IS? Shop Suppliedify's Washing Machine Cleaner
As of May 14, Bezos' net worth was estimated at $143 billion, according to Bloomberg's Billionaires Index. When compared to Bezos' net worth from last year, his worth has surged by more than $28 billion.
Once word of the projection made it's way to Twitter, the Twitterverse went awf on Bezos on the capitalism they feel is plaguing America.
"Jeff Bezos is about to become the world's first trillionaire while we're about to enter a depression," said Twitter user @Thomas_A_Moore.
I see no difference. pic.twitter.com/v37K4tS962

— Thomas Moore (@Thomas_A_Moore) May 14, 2020
Meanwhile, there are many who are defending Bezos and his empire.
"Jeff Bezos in 1994. You guys can hate that he is going to be the first trillionaire but he definitely worked for it 🤷🏽‍♂️" tweeted @chaxsells.
Jeff Bezos in 1994. You guys can hate that he is going to be the first trillionaire but he definitely worked for it 🤷🏽‍♂️ pic.twitter.com/YAX9vYdE1K

— Chax (@chaxsells) May 14, 2020
Talk of Bezos' potential trillionaire status comes after Amazon workers protested about their safety during the coronavirus pandemic. On May 1, Amazon employees teamed up with workers from other companies including Instacart and held a strike protesting a lack of "adequate protection in the workplace."
Amazon has said that it spent over $800 million in the first half of 2020 on safety measures including masks, hand sanitizer and additional hand-washing stations at warehouses amid the pandemic. The company also hired 175,000 new workers to keep up with demand as millions of consumers around the world are depending on Amazon to have their goods delivered while quarantined at home.
SHOP: Flower-Shaped Washing Machine Lint Filter
Earlier this month, Tim Bray, Amazon's vice president and "Distinguished Engineer" at Amazon Web Services, announced he was leaving the company, USA Today reports. Bray opted to jump ship over the firing of executives who spoke out against how workers were being treated in the company's warehouses.
Check out more on this below.