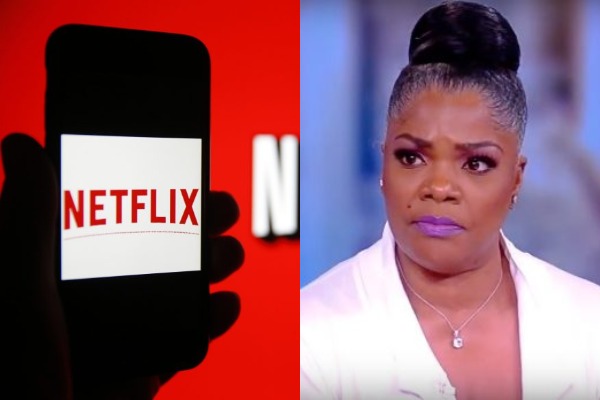 Actress Mo'Nique has filed a race and gender discrimination lawsuit against Netflix where she claims she was "given a low-ball offer that was only a fraction of what Netflix paid other comedians."
According to NBC News, the Oscar-winning actress and comedian issued the lawsuit against Netflix on Thursday in Los Angeles County Superior Court. She accuses the popular streaming platform of racial and gender discrimination after they tried to drastically underpay her for a stand-up special after offering other comedians tens of millions of dollars.
The 39-page suit accuses Netflix of giving a "biased, discriminatory" offer to Mo'Nique for a one-hour comedy special in November 2017. In the lawsuit, Mo'Nique calls out top executives of the Netflix management team while highlighting the gender wage gap and lack of diversity in Hollywood.
"Despite Mo'Nique's extensive résumé and documented history of comedic success, when Netflix presented her with an offer of employment for an exclusive stand-up comedy special, Netflix made a lowball offer that was only a fraction of what Netflix paid other (non-Black female) comedians," according to the lawsuit, which seeks unspecified damages and was filed on her behalf by attorneys at the deRubertis Law Firm, APC and Schimmel & Parks, APLC.
Mo'Nique says she was offered $500,000 as a "talent fee,", a significantly less offer when compared to those offered to men and white women for the same type of stand-up specials.
"When the talent was not a Black woman, Netflix offered to pay, and did pay, astronomically more than it pays to Black women like it offered to Mo'Nique," the lawsuit said.
Mo'Nique posted a statemented on Instagram Thursday explaining how she had a choice to make,
"I could accept what I felt was pay discrimination or I could stand up for those who came before me and those who will come after me."

"i chose to stand up," she added.
Netflix previously declined to address Mo'Nique's complaints, saying "Netflix does not comment on contract negotiations", CBS News reports.
The suit calls out the $100 million deal in 2017 with comedian Jerry Seinfeld for two stand-up specials and an interview series. It also called out the deal with comedian Dave Chapelle in 2016 that was worth $60 million in 2016 for three specials. Chris Rock was reportedly offered a $40 million deal with Netflix in 2016 for two specials, and Ricky Gervais was reportedly offered $40 million for a two-show deal around 2016, the lawsuit reads.
The lawsuit goes on to detail claims that Netflix initially offered comedian Amy Schumer $11 million in 2017 for an hourlong special which she was able to negotiate an increase to $13 million after calling out the offers made to Chapelle and Rock.
"Thus, Netflix reportedly offered or paid Rock, Chapelle, Degeneris, and Gervais forty (40) times more per show than it offered Mo'Nique, and it offered Schumer twenty-six (26) times more per show than Mo'Nique," the lawsuit said. "In short, Netflix's offer to Mo'Nique perpetuates the drastic wage gap forced upon Black women in America's workforce."
The lawsuit calls out the lack of diversity at Netflix.
The filing claims Netflix's Board of Directors has "historically lacked racial diversity and, instead, has been white-only for years. For years, the Board lacked even one Black member — let alone, a Black female" and highlights "in 2018 and 2019 respectively, Netflix reported that only 4% and 6% of its workforce being comprised of Black employees. In other words, while its senior management specifically lacks racial diversity, Netflix's workforce generally also underrepresents Black workers compared to the general population."
David M. deRubertis, who also represents Mo'Nique, said,
"In recent years, the spotlight has appropriately shined on the gender pay inequities that continue to plague the American workforce. By this lawsuit, Mo'Nique is taking a stand against the most severe pay gap of all: the pay gap experienced by black women in the American workforce."
When Mo'Nique first came forward, fellow comedian Wanda Sykes also said she had been "offended" by a previous low offer from Netflix, which she rejected. Sykes went on to do a comedy special with Netflix but only after "they moved that comma.", she said at a conference.