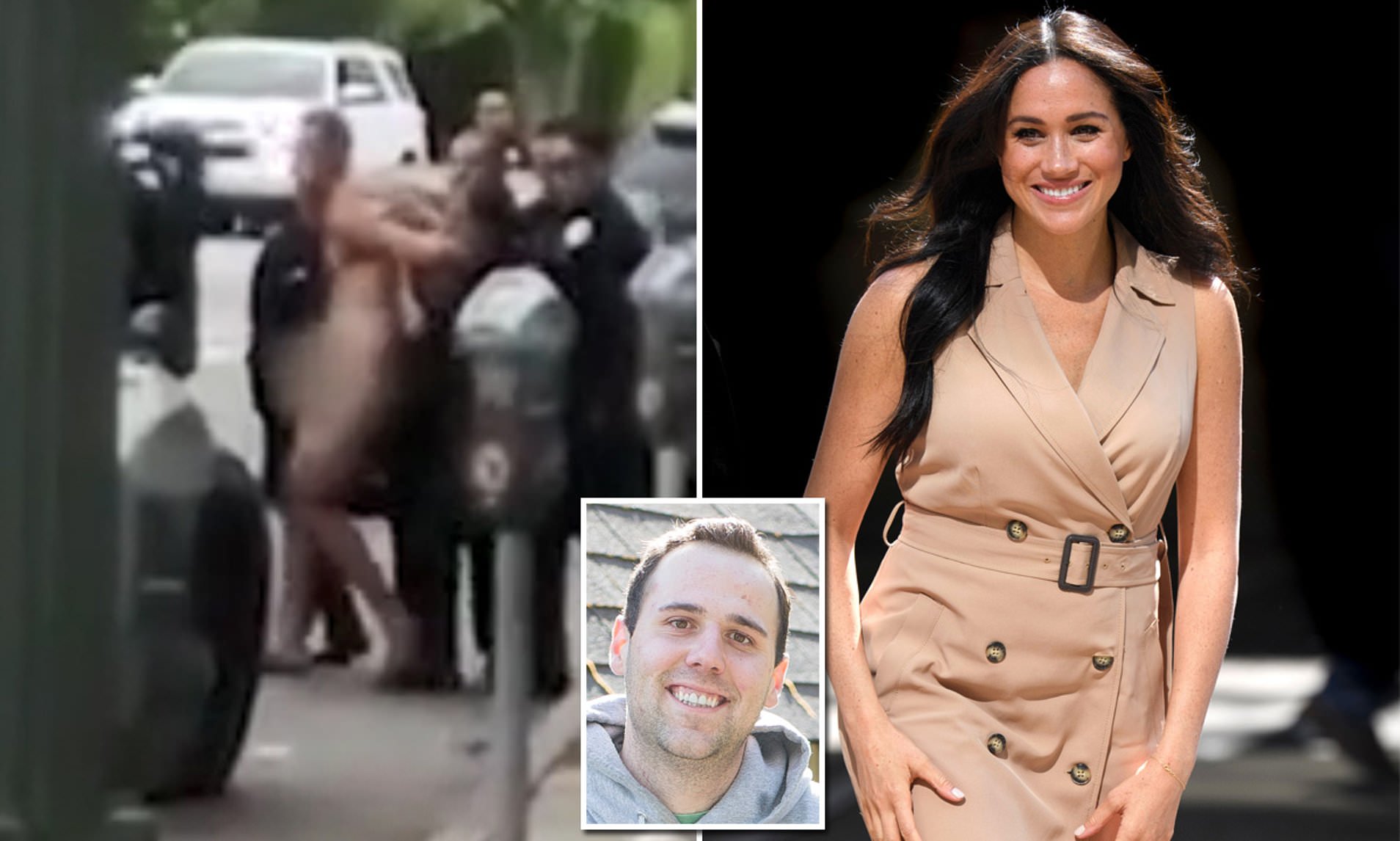 The Duchess of Sussex's nephew has been arrested for having a naked rant in the middle of the street.
According to TMZ, Meghan Markle's nephew Thomas Dooley was arrested butt naked in Hollywood last week. TMZ obtained a video of the arrest that shows Dooley unclothed and screaming loudly during the arrest. Dooley was arrested and booked for felony resisting arrest after police said they saw him walking up and down Santa Monica Blvd covered only by a small towel.
He was approached by police around the corner from the Hollywood Hotel just north of Santa Monica Blvd. Cops say he was shouting odd gibberish to himself and appeared to be under the influence of an unknown substance. Cops say he tried getting away but was taken down by authorities.
By the time cops placed him in the back the squad car, Thomas was fully naked and screaming loudly during his arrest. Eyewitnesses say Thomas became so out of control while inside the car, he was taken out, strapped to a gurney and a paramedic treated him on the spot, TMZ reports.
Law enforcement sources confirmed that Dooley was taken to a hospital and later arrested. He was released from custody on Monday.