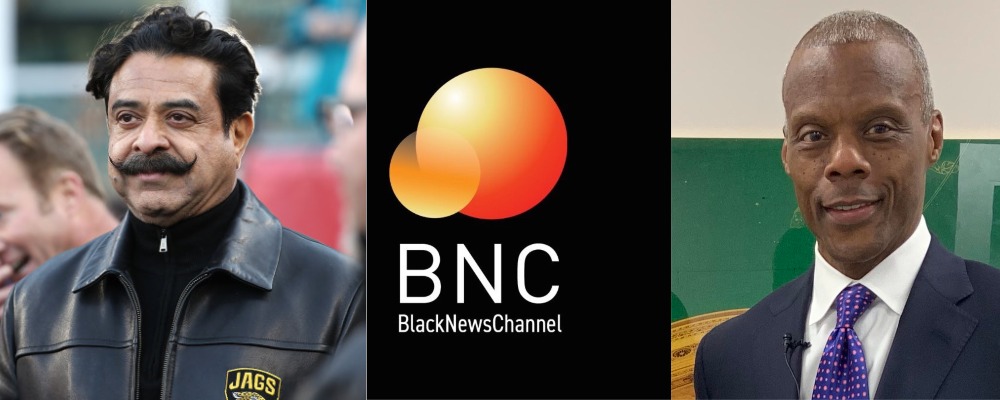 The all-new Black News Channel is more prepared for its November launch after the massive investment from the Pakistani-American owner of the Jacksonville Jaguars.
Billionaire investor and business mogul Shahid "Shad" Khan is in full support of the new Tallahassee-based cable news network launching on November 15. The Black News Channel just received an undisclosed amount of money from Khan ahead of its nationwide launch next month.
Though Khan did not reveal his investment amount, a source told The NY Post that it exceeded $25 million. Another source referred to the deal as "open-ended," explaining that "whatever Khan gets involved in, he's in all the way."
"My decision to invest was an easy one," Khan said, according to The NYPost.
Khan shared his commitment to the Black News Channel's mission which seeks to give a voice to issues within the Black community.
"This is a chance for me to make an impact on how African Americans report and consume news and related programming, how their voices are amplified and heard, and how all of us can better connect socially, culturally, economically and more," Khan said in a news release, according to WJCT News. "I am truly proud to be part of such an ambitious but worthy effort."
The channel will launch in 33 million U.S. households and will target an African-American audience, WJCT News reports. The network's news coverage is gathered, written and reported by Black people and for Black people, The NY Post reports.
The channel's website explains its aim to fill the void of all-news networks aimed at the Black demographic.
"The number of cable news networks dedicated to serving the nation's African American communities remains at ZERO! Black News Channel will be the nation's first channel to fill this significant void," the site reads.
The Black New Channel is backed by founder J.C. Watts, Jr., a former congressman from Oklahoma who also played football in the Canadian Football League and co-founder Bob Brillante, a veteran of Florida television who helped to launch the Sunshine Network, which has since become Fox Sports Sun and Florida's News Channel.
Watts shared his excitement with receiving Khan's support.
"Obviously, he's a successful business person, not just in the Jacksonville area with the Jaguars and the things that he has going on there, but I think nationally and internationally. He's got a brand that we're excited and thrilled that he chose to join his brand to our efforts," said Watts, according to WJCT News.
Upon its launch, the Black News Channel will be available to 23 million satellite TV households and 10 million cable TV households, but Watts told WJCT News that more distribution agreements are in the works.