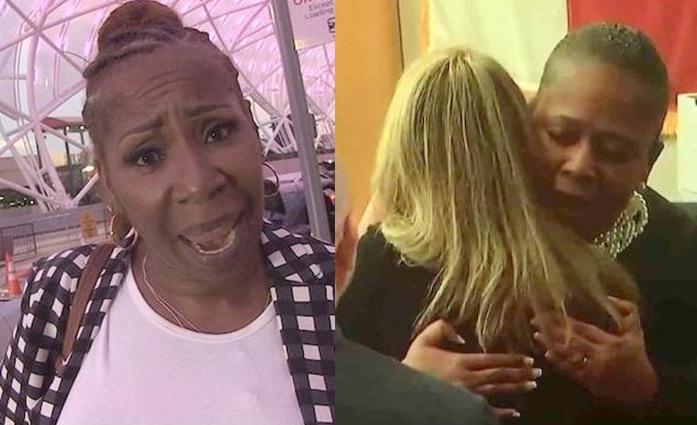 Spiritual advisor and life coach Iyanla Vanzant is in full support of Judge Tammy and Botham Jean's little brother as they face backlash for their empathetic responses to former cop Amber Guyger.
TMZ caught up with the "Iyanla Fix My Life" star and asked for her thoughts on the criticism Judge Tammy Kemp and Brandt Jean are receiving for embracing Guyger after she received a 10-year prison sentence for the murder of Botham Jean.
Vanzant calls out the hypocrisy of those who find an issue with someone actually practicing the values of forgiveness listed out in the Bible but not calling out the swearing each witness does with their hand placed on the Bible. Iyanla says Judge Kemp has the power to do whatever she wants in her courtroom, including hugging a convicted murderer and allowing the victim's brother to do the same.
RELATED: Social Media Calls Out The Conspiracies Surrounding the Unsolved Murder of Botham Jean's Neighbor
Botham Jean's younger brother has been under criticism after he gave a tearful testimony and ended it with telling Guyger he forgave her, he didn't want her to go to prison and asking the judge if he could give her a hug. But Vanzant believes this is what made Brandt the bigger person in the situation.
Press play below for Iyanla's take on the matter.
Do you agree with Iyanla?
RELATED: Ex-Dallas Cop Amber Guyger Found Guilty of Botham Jean's Murder