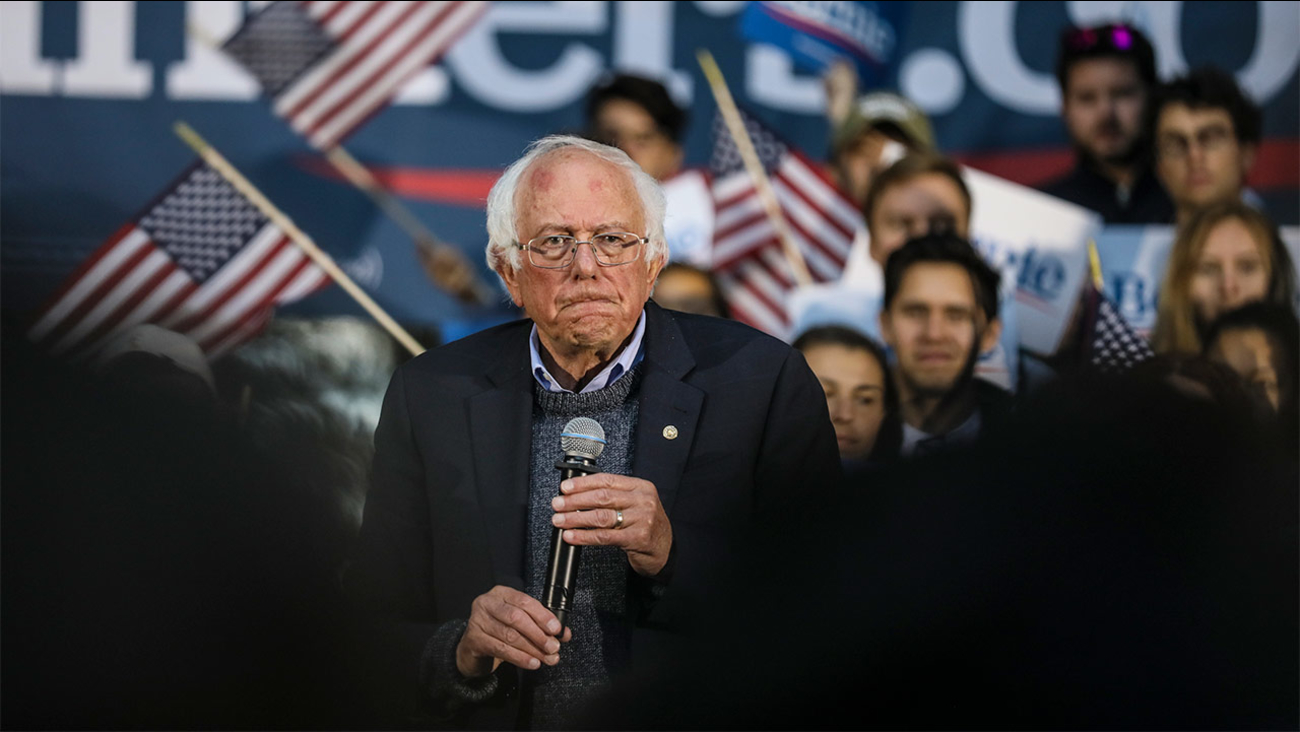 Democratic presidential hopeful Bernie Sanders has placed a pause on his campaign following his hospitalization for chest pain.
The 78-year-old Vermont Senator is suffering from a blocked artery and canceled his scheduled appearance at a president gun forum when word of his health was made public.
"During a campaign event yesterday evening, Sen. Sanders experienced some chest discomfort. Following medical evaluation and testing he was found to have a blockage in one artery and two stents were successfully inserted," said Sanders' senior adviser Jeff Weaver on Wednesday in a statement.

"Sen. Sanders is conversing and in good spirits. He will be resting up over the next few days," Weaver said. "We are canceling his events and appearances until further notice, and we will continue to provide appropriate updates."
Weaver led an all-staff phone call Wednesday morning to inform the entire campaign staff about Sanders status, according to a source familiar with the call.
The longtime politician is one of the three oldest candidates in the Democratic primary after former Vice President Joe Biden, 76 and Massachusetts Sen. Elizabeth Warren, 70. President Donald Trump was the oldest elected president when he was sworn into office at 73. If elected president, Sanders would become the oldest president to serve.
Sanders was last seen at the Las Vegas shooting memorial on Tuesday night and was in New Hampshire earlier this week where he held seven back-to-back events over the course of two days.
Sanders was scheduled to host a town hall on Medicare for All and social security in Las Vegas ahead of his appearance at the Giffords and March for Our Lives' Presidential Gun Safety Forum on Wednesday, ABC News reports. It most recently was revealed that he raised the most for Q3 out of all Democratic contenders this year with his whopping $25.3 million in campaign donations.
This is Sanders' second time running for president after he lost the primaries to Hillary Clinton in 2016.