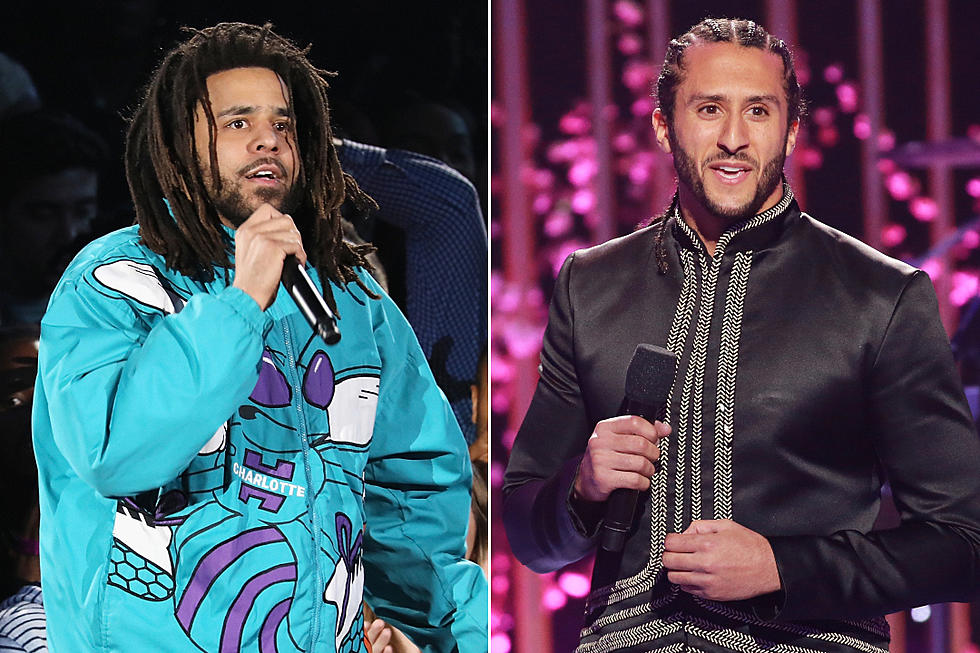 Amid talk of Jay Z's new deal with the NFL, the former player who helped spark the movement that led to the new initiative is still without a job and rapper J.Cole is over it.
Cole took to Twitter late Wednesday night to send a message to the NFL while showing support for Kaep on the 3-year anniversary of the former NFL player's initial protest against oppression in the United States while on the football field.
"Thank you @Kaepernick7 we ain't forgot. @nfl let the man work," Cole said in a tweet that included a video chronicling Kaepernick's #TakeAKnee protest that turned into an international movement among athletes.
Thank you @Kaepernick7 we ain't forgot. @nfl let the man work. pic.twitter.com/l9Ce9DQ1xD

— J. Cole (@JColeNC) August 15, 2019
Kaepernick had shared the same video to his own Instagram account earlier that day. The former NFL star has been without a job since opting out of his contract with the San Francisco 49ers in 2017. No other NFL team has signed him and many believe this has more to do with him kneeling during the National Anthem at regular-season games rather than his ability on the field.
RELATED: Shaun King Calls Out "Woke Capitalist" Jay Z For Entertainment And Social Activism Initiative With The NFL
Cole's tweet came the same day that Jay-Z and Roc Nation announced their new partnership with the NFL. Hov told reporters on Wednesday that he spoke to Kaepernick about the deal, but Kaepernick's girlfriend and activist Shaun King both took to Twitter to shut those claims down.