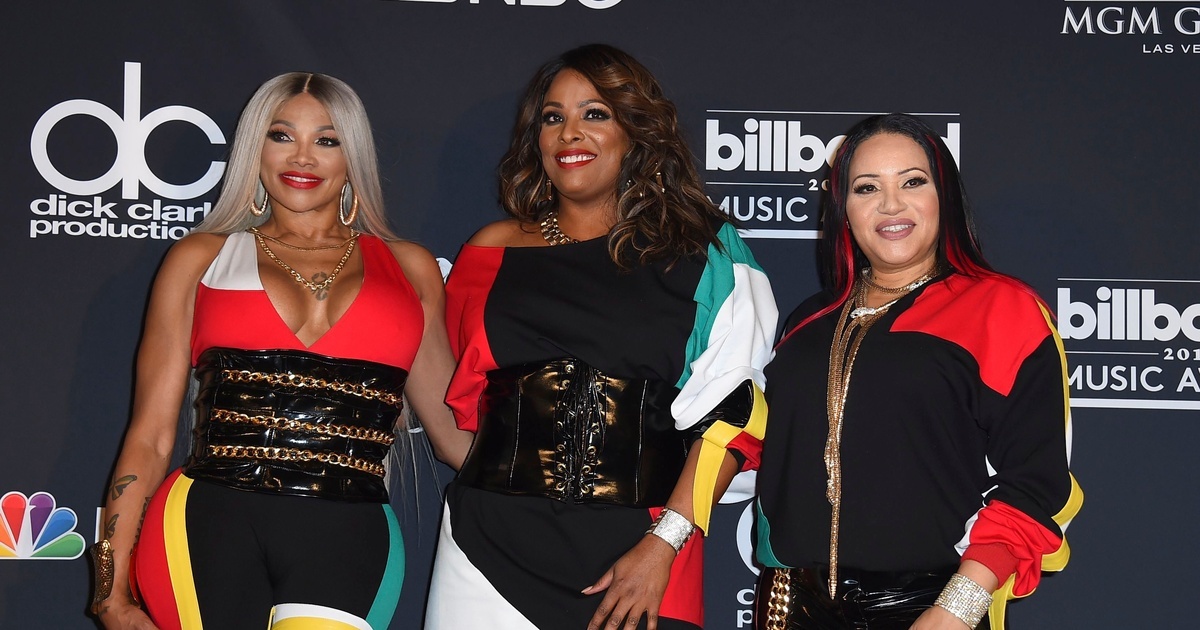 Rap veterans Salt N Pepa are being slapped with a trademark infringement lawsuit by their longtime DJ Spinderella!
According to TMZ, the bad blood between the veteran rap group started in 1999 with The Best Of Salt-N-Pepa album. Spinderella's lawsuit claims she was supposed to receive a third of the royalties for the album and was promised $125,000 by phone. However, she says she was never paid.
The suit also claims Spinderella was excluded from the VH1 Hip Hop Honors show that showed the group's rise to stardom. Despite her occasional performances with Salt N Pepa over the years, Spin says she received way less than one-third and also claims that she wasn't paid for their 2018 Billboard Music Awards appearance.
But the DJ became livid after she learne from SoundExchange, a company that collects and distributes royalties to artists, that both Salt and Pepa have been paid over $600,000 in royalties in the last 10 years while Spin hasn't received a dime.
Spinderella is now suing her former group members for trademark infringement, fraud and breach of contract. The lawsuit comes two months after she explained her absence from the NKOTB tour in May.
"Despite my participation in promoting the tour and being highly publicized as one of the acts, in January 2019 I received a 'termination' email from #SaltnPepa excluding me from performances with the group," she wrote on Instagram. "It was my expectation, after making that decision, that they would also take responsibility for sharing the news with the public and other affected parties. It has been months now with no mention."
Press play below for more on this story.