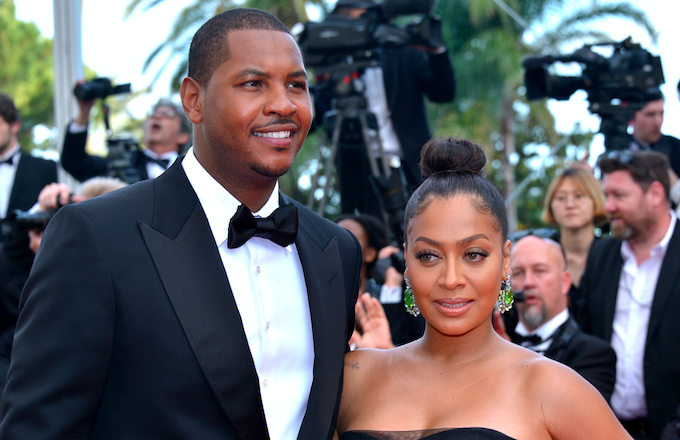 Actress La La Anthony is in "legal discussions" as she reportedly prepares to divorce her estranged husband Carmelo Anthony.
The married couple recently made media headlines after Carmelo was spotted on a yacht in the south of France with another woman while his wife celebrated her birthday with family and friends in Atlantic City.
"As La La and Carmelo have been living apart for quite some time, La La is proceeding with legal discussions as the next step in their relationship," a representative for the Power star said in a statement to PEOPLE."They will remain loving and committed parents to their son."
The pair initially split in April 2017 but reunited in late 2018 to co-parent their 12-year-old son, Kiyan while living apart. The couple brought in 2019 together while on a family vacation with their son in Los Cabos, Mexico. However, 6 months later, it looks like there's more trouble in paradise.
Mose recently, LaLa celebrated her birthday on June 25 with her son and BFFs Ciara and Kim Kardashian. Meanwhile, her estranged husband was overseas at Fashion Week for her birthday but sent her some gifts.
"He sent me some nice gifts and posted something really nice, so I was appreciative," Anthony told PEOPLE at the time.

However, after photos crept up on social media of Carmelo on a yacht with another woman, he uploaded a video saying he was on a "business retreat" with another married couple.
Despite news of the split, the pair remain focused on raising their son Kiyan.
"That is my priority, that my son is healthy and happy," La La told PEOPLE two months after the 2017 split news broke. "I will do whatever I can to ensure that, and my husband is the exact same way."
As for how La La is holding up?
"She's doing great," says a source close to the star. "She's busy working on several projects and being a devoted mom to her son."