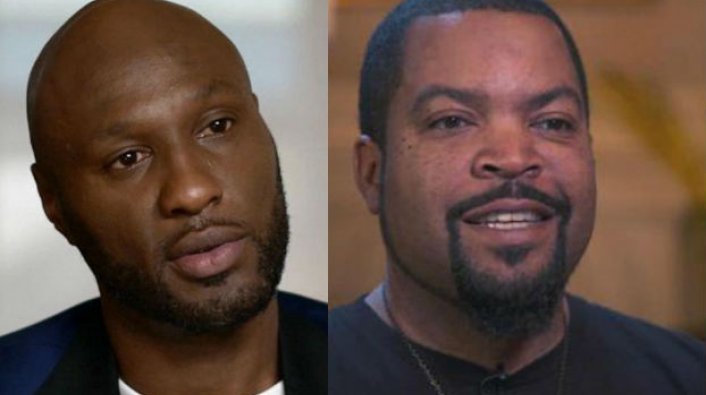 Hip hop mogul turned basketball league owner Ice Cube has broken his silence on Lamar Odom being cut from the Big 3 and simply put….his league "wants players who actually play".
The former Los Angeles Laker, Odom, took to Instagram last week after he learned he had been cut from Ice Cube's league.
"I respect @icecube & the other league executives, however, I am extremely disappointed with the way that this has been handled," he said. "Besides the embarrassment, it's disappointing to read on IG that this decision had been made, especially without sharing it with myself or my manager," he added. "Only after I heard from the media, I was then told that the big boys cutting checks decided that they had to deactivate me with no real specific explanation."
The former NBA Champion was cut from the Big3 on Wednesday by way of a press release.
"Effectively immediately, Baron Davis, Bonzi Wells, Lamar Odom, and Jermaine O'Neal will be deactivated for the 2019 BIG3 season," the press release from the league stated

Despite Odom saying he was "disappointed" with how the decision was handled. The athlete was let go after only playing just one game as co-captain of the Enemies. The league's statement said the decision to drop him and the other players came "after a series of consultations with players, coaches and league leadership."
But the league's co-founder, rapper/actor Ice Cube, says the players were let go for not being present to play.
"As a league, we want players that are actually playing, so if you aren't playing, or can't play, or you have any health issues," Cube tells TMZ Sports that "BIG3 doesn't have room for you."
BIG3 noted in its statement that "Such changes are being implemented to maximize competition, protect the health of players, and to raise the level of the professionalism of the BIG3."
Press play below for more on this story.