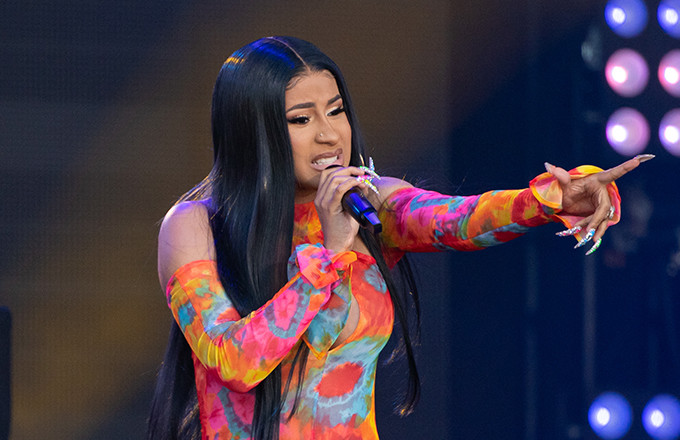 Rapper Cardi B is responding to critics who continue to accuse her of rape for an old video where she admitted to drugging and robbing men during her stripper days.
Earlier this year, the Grammy award-winning emcee faced a backlash after an old video surfaced where she seemingly admitted to drugging and robbing men when she was a stripper. 
At the time, Cardi responded to the backlash by stating that she was "not proud" of her actions.
"I have a past that I can't change—we all do," she said.
However, there are critics who still accuse the mother and wife of rape and she decided to respond to those claims during an Instagram Live session on Friday.
"I don't like when people be trying to call me a rapist," she said. "I don't like that shit. Because people tried to dig up something and make it something that I didn't do."
Bardi never denied her past actions but defended them saying she was a stripper who never drugged or sexually assaulted anyone.
"I never touched nobody, I never fucked nobody," she added. "And rape is when you fuck somebody without their consent or without asking."
She also explained how she never needed to drug any of her unsuspecting victims.
"Bitches don't have to put shit in n***as' drinks, these n***as be going to [the] club getting drunk and getting high," she continued. "I never put shit in n***as' drinks. Yeah, I went through n***as' pockets. A lot of you bitches be going through n***as' pockets for $40 to catch a cab 'cause a n***a don't want to give you that. Same shit. Was I wrong for that? That was wrong, but I never fuckin' hurt nobody."
She added that she was too popular of a stripper to be able to pull off drugging and robbing someone.
"If I was to ever harm or put a n***a in a situation, fuck jail, n***as would have cut my face [and] beat my ass," she said.
Take a look at the full rant below.
Cardi B takes to Instagram Live to set the record straight to her haters who call her a "rapist" online. pic.twitter.com/2B3S549U68

— Pop Crave (@PopCrave) July 19, 2019