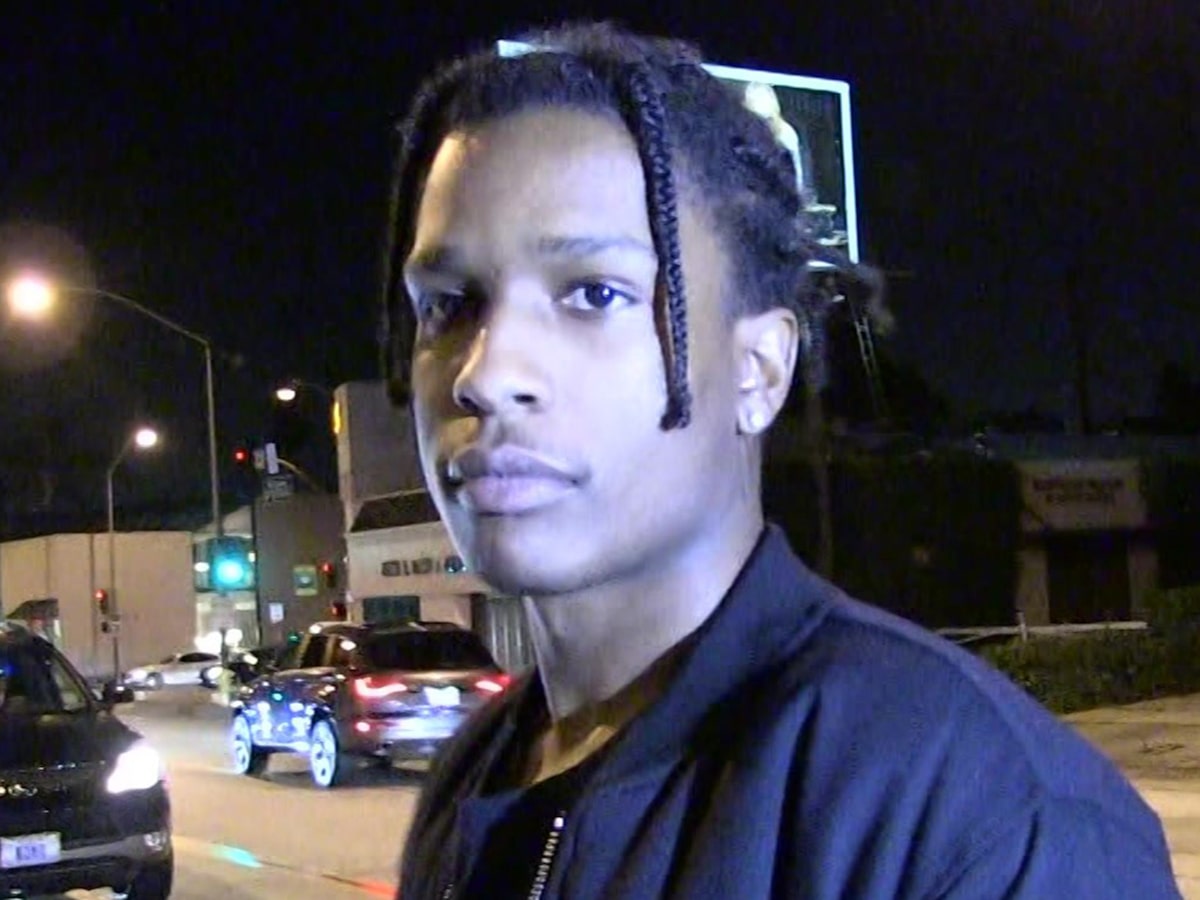 Rapper A$AP Rocky is facing some deplorable living standards while being jailed in Sweden for a fight he didn't start.
According to TMZ, the Grammy-nominated rapper is sleeping on a yoga mat with no blankets. He is locked in a cell next to an inmate who has severe mental issues and hurls feces that's not cleaned up. The rapper reportedly only ate an apple during his first five days at the facility.
According to a report, the facility is filthy and "disease-ridden", the water is not clean and the food is not edible.
News of the jail conditions come after a Swedish court ruled that Rocky (born Rakim Mayers) must be held at a Stockholm detention center for two weeks during an investigation into a street brawl that was caught on video. The video shows Rocky being harassed and physically attacked by the alleged victim prior to his crew getting involved.
"SO A FEW DRUG ADDICTS ARE NOT MY FANS , WE DONT KNOW THESE GUYS AND WE DIDNT WANT TROUBLE , THEY FOLLOWED US FOR 4 BLOCKS , AND THEY WERE SLAPPING GIRLS BUTTS WHO PASSED , GIVE ME A BREAK." Rocky captioned the video.
According to TMZ, the Vienna Convention for Consular Relations treaty is an agreement between the U.S. and Sweden that allows for an American visitor who is arrested in the country be granted a visit from the U.S. Consulate. However, sources say after Rocky asked for the visit, an official from the American Consulate arrived at the detention center to meet him but was denied access.
Eventually, Rocky was allowed the visit but under supervised watch by two Swedish prison guards. Rocky and the official could not have a private conversation and they believe it was "a clear intimidation tactic."
Press play below for more on this story.