Rosé Sorbet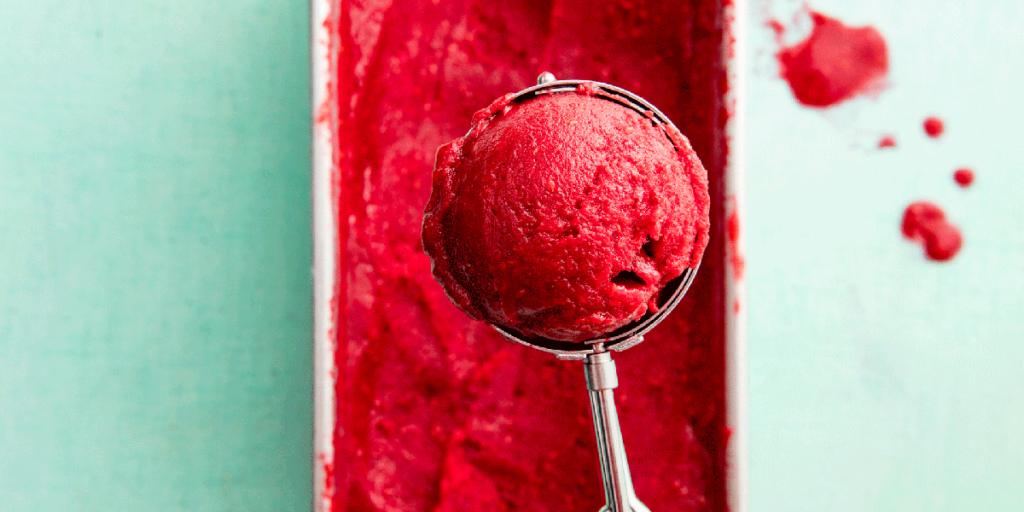 Recipe via Delish

INGREDIENTS
1 cup of rosé
1 1/4 cup of sugar
3 cups of frozen raspberries

DIRECTIONS
In a small saucepan over medium heat, combine rosé and sugar and bring to a boil. Continue whisking until sugar dissolves.
Remove from heat and let rosé syrup cool to room temperature.
In a blender, combine frozen raspberries and cup of rosé syrup and blend until smooth. Taste mixture, adding more rosé syrup if desired. (Store remaining syrup in the fridge up to one week.)
Pour into a 9×5-inch loaf pan, cover with plastic wrap, and freeze for about an hour or until firm.