Frozen Sangria Margarita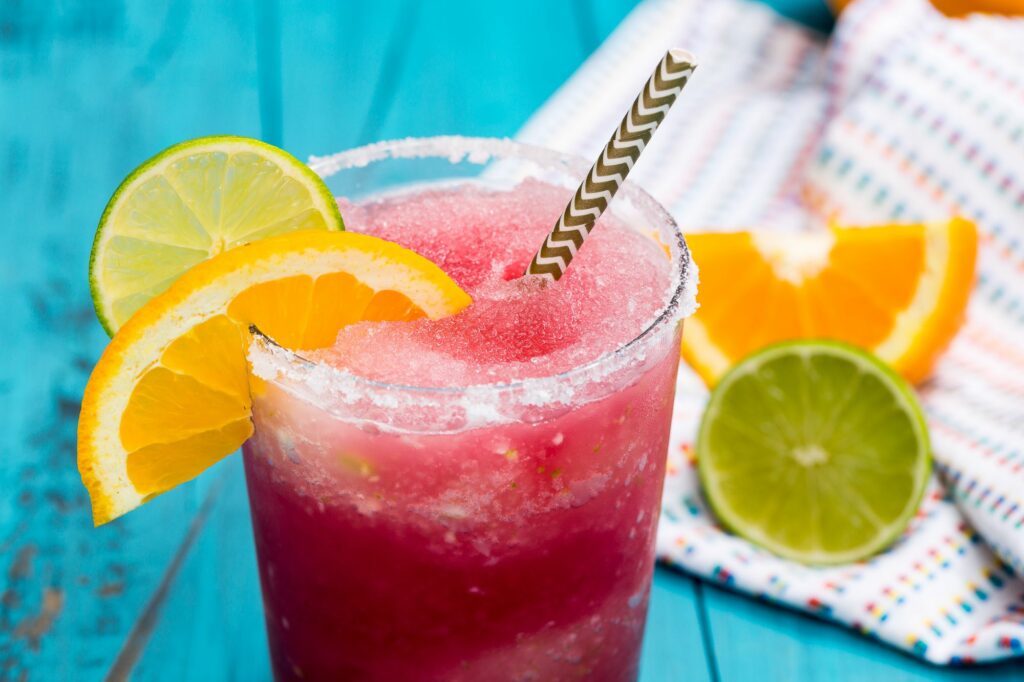 Recipe via Delish

INGREDIENTS
FOR THE SANGRIA SWIRL
1 cup of red wine
Juice of 1 orange
Juice of 1 lime
2 cups of ice

FOR THE MARGARITA SWIRL
1 can frozen limeade concentrate
2 shots tequila
2 cups of ice

DIRECTIONS
Blend sangria ingredients.
Place sangria mixture in the freezer while you blend margarita mixture.
Rinse blender and blend margarita mixture.
On a small plate combine sugar and salt.
Run a wedge of lime around the rim of a glass and dip in sugar and salt.
Alternate layers of sangria and margarita.
Garnish with lime and serve.