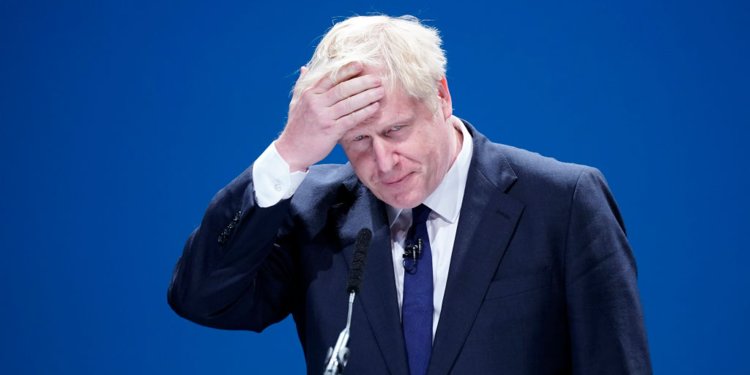 Boris Johnson, the frontrunner to be the United Kingdom's next prime minister, is refusing to apologize for calling black people "piccaninnies" with "watermelon smiles".
The high-ranking member of Parliament and former mayor of London who has been leading in the race to be the next prime minister of the United Kingdom was recently asked about his racist commentary in 2002 where he described black people as being "piccaninnies" with "watermelon smiles,". Johnson boldly stood by his words and refused to apologize in an interview with Sky News published Sunday.
Johnson instead blamed the media for taking what he said out of context and said it was intended to be "wholly satirical."
The racist remarks were written by Johnson himself in an opinion piece in the Telegraph in 2002 where he shared his thoughts on then-Prime Minister Tony Blair visiting Africa. 
"It is said that the Queen has come to love the Commonwealth, partly because it supplies her with regular cheering crowds of flag-waving piccaninnies," Johnson wrote.

Later in the column, Johnson predicted of Blair's visit to the Congo that "the tribal warriors will all break out in watermelon smiles to see the big white chief touch down in his big white British taxpayer-funded bird."
The term "pickaninny" has been a long-time racist term used towards black people, in addition to the stereotype of black people loving watermelon. Ferris State University defined the word "pickaninny" as "the dominant racial caricature of black children for most of this country's history."
But according to Johnson, "the quotations have been wrenched out of context in some cases to mean the opposite of what I intended"
Hmmmm. Seems like the U.K. is starting to mirror the U.S. in more ways than one. Press play below for more on this story.