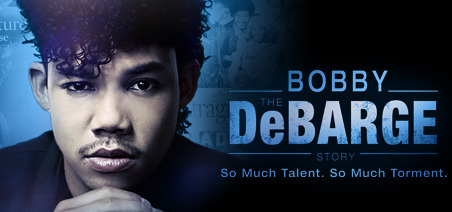 Bobby DeBarge was an R&B icon in the 70s and 80s known for his good looks, smooth demeanor and a once in a lifetime voice. However, many music fans don't know his story and how much he helped shape R&B music during that time.
With the release of TV One's "The Bobby DeBarge Story", many will get to know the truth behind the legend that was taken too soon. The film shows the singer struggle with fame and fortune while coping with his dysfunctional childhood. Prior to his untimely passing in 1995, he was the lead singer of the Motown R&B/soul vocal group Switch and was noted for his impressive falsetto vocals. Later on, he served as both mentor and a co-producer of his siblings' band, DeBarge, and eventually joined them to fill in for departing members El and Bunny.
The True 100 was present for the LA Premiere of the powerful film and sat in for a panel discussion from producers and members of the cast. Roshon Fegan stars as Bobby DeBarge with Outkast rapper Big Boi playing Barry Gordy. Singer Lloyd is also in the film as one of the Switch band members, and actors Adrian Marcel and Tyra Ferrell capture viewers with their portrayals of Bobby's brother James DeBarge and mother Etterline.
Take a look at the trailer below and be sure to watch it when it premieres Saturday June 29 at 8/7C.