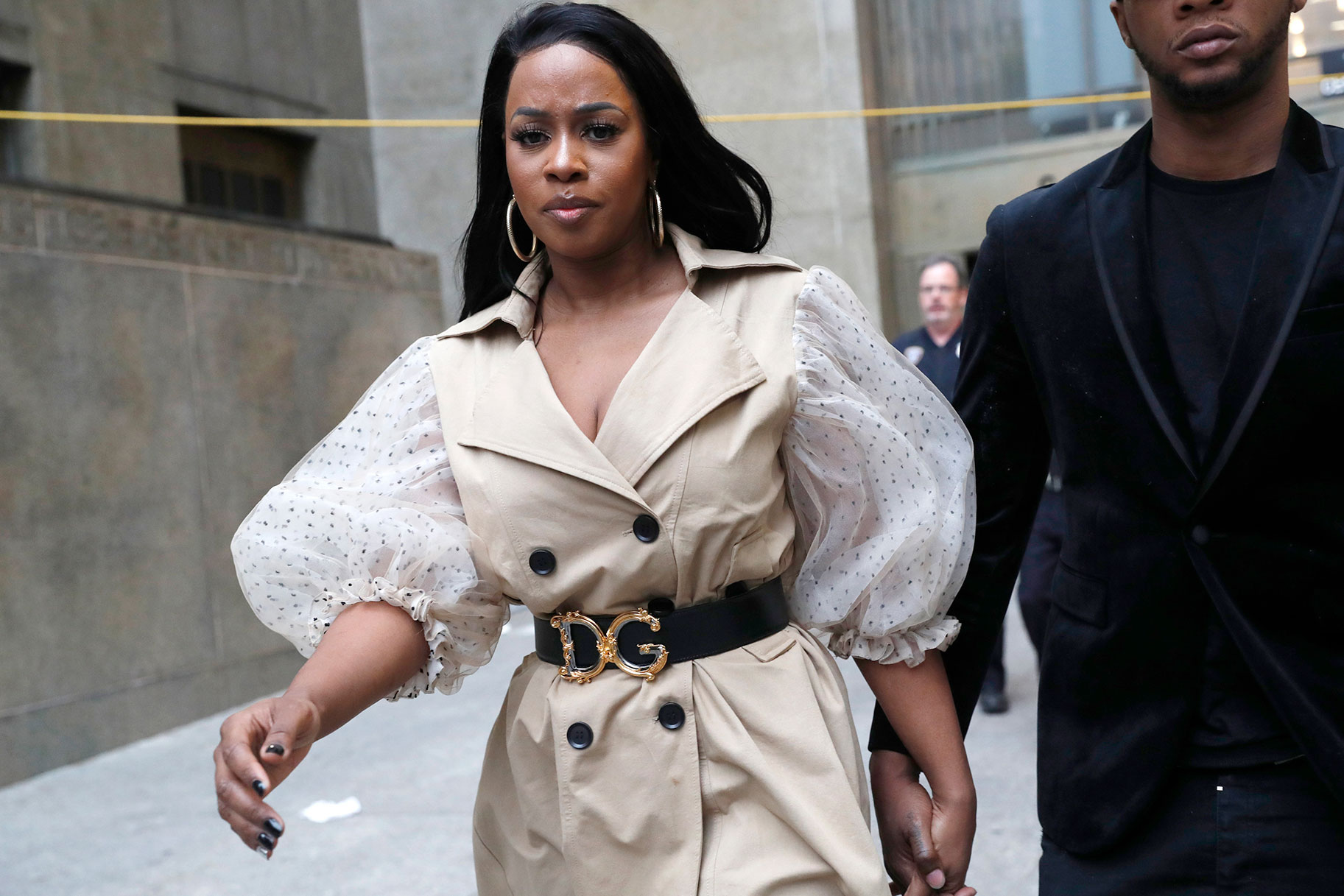 Rapper Remy Ma is just 42 days shy of completing her mandatory parole but is feeling frustrated with the injustices plaguing her freedom.
The 39-year-old Grammy-nominated rapper recently released a video where she apologized to her fans and team while venting her frustrations over her parole. Remy apparently was forced to miss the BET Awards on Sunday despite being nominated for Best Female Rapper of the Year.
In her video, Remy expresses confusion over her current circumstances after showing nothing but good behavior within the past 4 years and 9 months of her release from prison.
"Mind you when I got out of prison almost 5 years ago, one of the main stipulations is that you have you have to maintain employment,"
Something Remy has maintained since her release. But she went on to explain that despite her good behavior, and being so close to the end of her parole, she was still denied permission to travel to California to attend the award show.
" I currently have about 42 days of parole supervision left and one person, not my parole officer but someone who I do not even understand why they are involved in my parole supervision, is denying my travel to California to work," she says in the video.

Despite her management sending letters and set travel arrangements to the parole department ahead of time, she was still denied permission to travel.
She most recently was allegedly involved in a physical altercation with "Love & Hip Hop" star Brittany Taylor, where she was accused of giving the young rapper a black eye. Remy has maintained her innocence in the case and Taylor has since been charged with assault herself by another woman.
While following all the rules of her parole since her release, Remy has also successfully completed anger management sessions, followed her curfew, and made payment when due. However, Remy has been wearing an ankle monitor and unable to travel outside of the confines of NYC.
"Tell me how somebody who has a job and is trying to complete an album and put out a project, how do you even function like this?," Remy complained in the video.

"I get treated in ways no other parolee gets treated, I was sitting close to a parolee who got out on a $60,000 bail for a felony, with no ankle bracelet on."


Remy Ma is staying strong during the last few months of her parole. Press play below to watch her full video message.