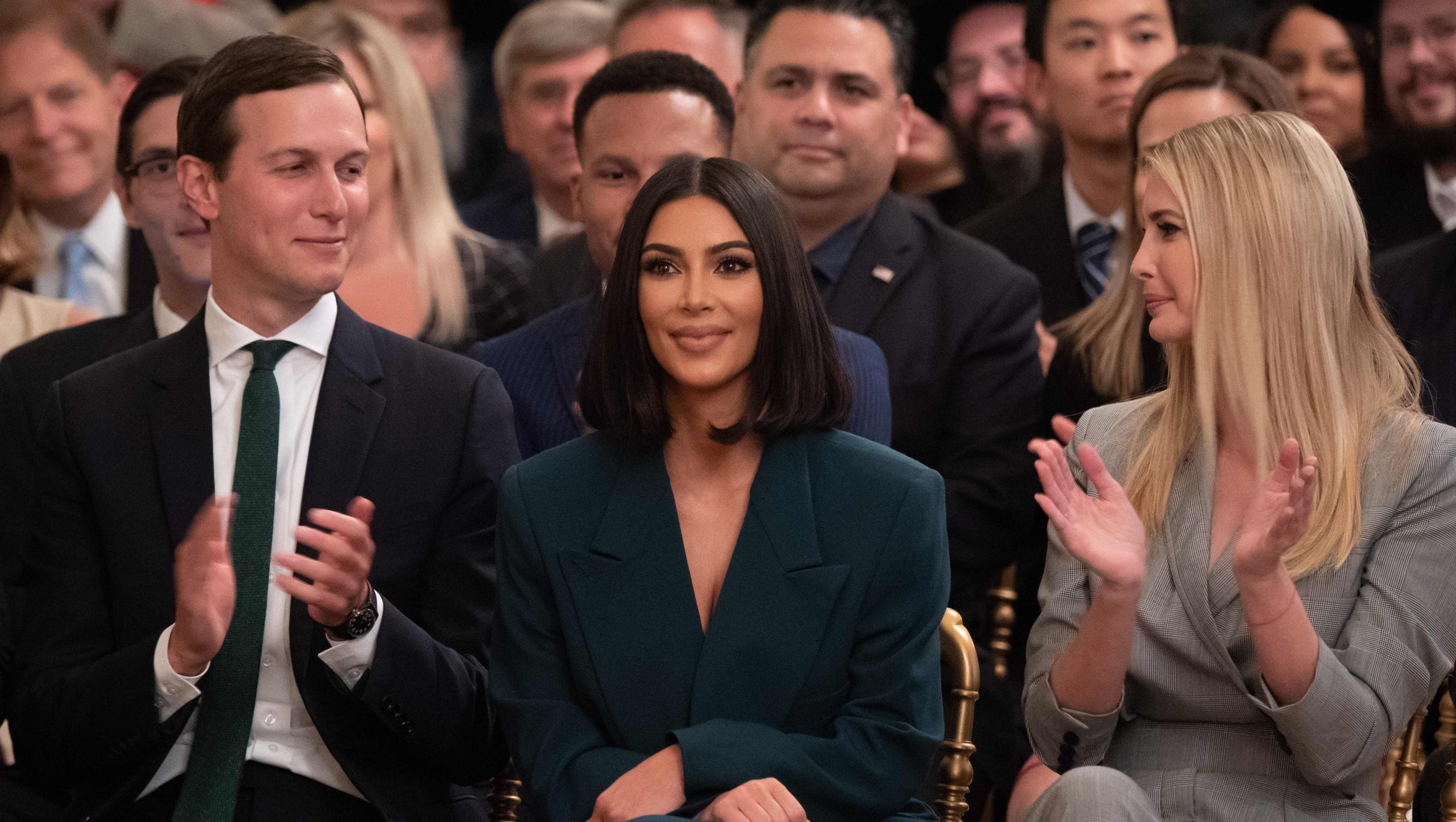 Reality star Kim Kardashian is continuing her prison reform advocacy through her new partnership with Lyft that will help former prisoners receive transportation.
The beauty mogul and mother of three took to the White House on Wednesday where she advocated for the help those leaving prison need to get jobs and stay on track.
"Everyone wants the community to be safe, and the more opportunity we have and that they have and the support that we help give them, the safer everyone will be," Kardashian West told an East Room crowd.
Kardashian West went on to announce Lyft's new ride-share program that will help former prisoners get transportation to job interviews, work and other events. Prior to her White House visit, she tweeted a video of herself en route to the event Thursday afternoon.
"I am heading to the White House to speak at the second chance hiring and reentry event," she said, adding in another tweet that she was "honored to be a part of the announcement that the administration and the private sector are stepping up to create opportunities for these men and women to succeed once home."
She also spoke openly about her passion for criminal justice reform and plans for the future.
Since the passage of the First Step Act in December, I've been speaking with people coming home from prison and learning about the challenges they are facing.

— Kim Kardashian West (@KimKardashian) June 13, 2019
While I have been able to offer support to some of the individuals I have met, the obstacles to success are an everyday struggle for thousands and more needs to be done.

— Kim Kardashian West (@KimKardashian) June 13, 2019
Proud to partner on this initiative with @Lyft, a company with a history of taking bold action to do what's right for our community. Thank you for providing ride share credits to formally incarcerated people when they come home.

— Kim Kardashian West (@KimKardashian) June 13, 2019
Press play below for more on this story.