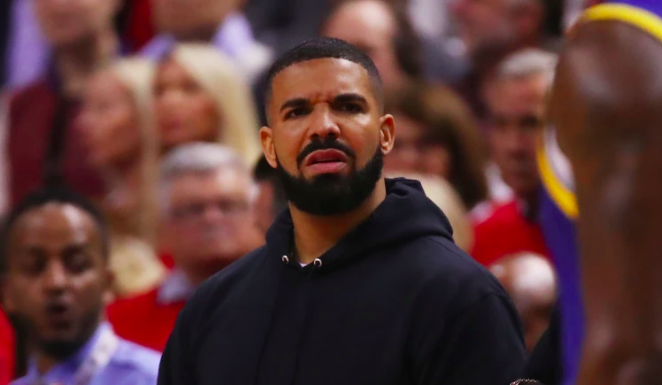 Drizzy Drake is getting no love in the Bay Area…..at least until after the NBA Finals!
According to Mercury News, Bay Area's KBLX radio station has issued an official ban on Drake's music for the duration of the 2019 NBA Finals. It appears that the Toronto native's diehard support for the Raptors has turned off loyal fans of the Golden State Warriors amid the two teams facing off for the NBA Championship.
"(We) could not stand on the sidelines and accept Drake showing no love for our Golden State Warriors," Elroy Smith, KBLX operations and programs director, said of their self-appointed ban. "It is my joy to cease and desist all of Drake's music on KBLX in support a team that is loved by the Bay Area and around the world. Oh yes, we are proclaiming a 3-peat." 
As for Smith saying Drake is "showing no love" to the Warriors, the Grammy award-winning emcee has been subtly covering his tattoos dedicated to GSW MVP's Steph Curry and Kevin Durant, Complex reports.
Drake is wearing the armband to cover up those KD and Steph tattoos. 💀#NBAFinals pic.twitter.com/I9ZSJ6aK2C

— Complex Sports (@ComplexSports) May 31, 2019
Looks like things will only continue to heat up for the duration of the NBA Finals. Take a look at some of Drake's best courtside moments below.