Trinidad and Tobago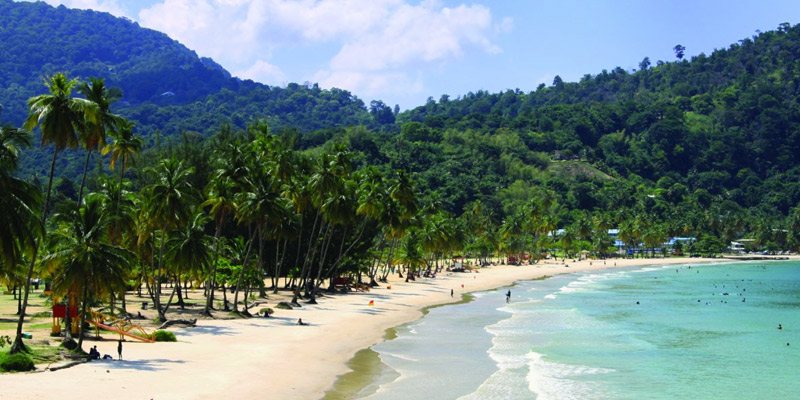 Trinidad and Tobago is well known for its food, culture, and beautiful people. Made up of two islands, Trinidad is the larger of the two and is filled with more commerce and diversity while the smaller island of Tobago is filled with natural beauty and jaw-dropping white-sand beaches.
Trinidad's pristine beaches line almost every side of the island and have the vibe you're looking for whether it's filled with people and activity or more quiet and reserved for a romantic beach date. You might even spot one of the many blood orange flamingos that call the country home.
Average temperatures during June – August range between the 80s to low 90s with the chance of an afternoon rain shower. Hotel prices also range between $86 – $97 a night with the option of all inclusive resorts.