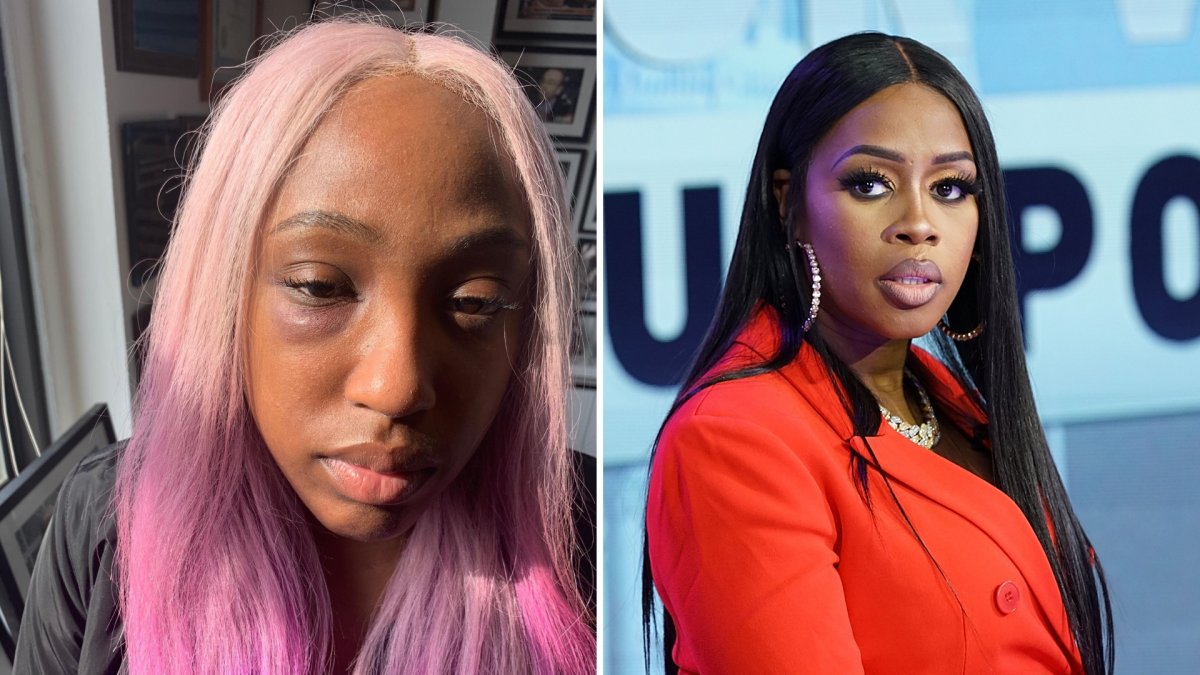 Looks like rapper Remy Ma is not off the hook in her alleged assault case against fellow "Love & Hip Hop NY" star Brittney Taylor.
Just a few weeks after Remy presented evidence to shut down Taylor's allegations, prosecutors moved forward and filed 4 misdemeanor charges against the Bronx native on Friday. The "All The Way Up" rapper has now been charged with 2 counts of assault in the third degree, 1 count of aggravated harassment in the second degree, and 1 count of harassment in the second degree.
RELATED: Remy Ma Has Evidence That Will Shut Down Brittney Taylor Assault Claims
The charges are in connection to an alleged physical encounter in April, in which Remy Ma allegedly punched Taylor in the right eye while backstage at the Pretty Lou Benefit Concert at Irving Plaza in NYC. Remy was initially booked for misdemeanor assault after turning herself in earlier this month, but it appears details surrounding the case have changed after prosecutors updated the time in which they claim the attack went down, from 9:30 PM to 10:30 PM.
According to TMZ, there is video of Remy arriving at the venue around that time, but it doesn't show the alleged attack. However, the timing is important because, the rapper's attorney, Dawn Florio, says the security cameras installed in Remy's house show that she was home at 9:30 PM on April 16 — the same time Taylor claims Remy punched her backstage at NYC's Irving Plaza.
Now that the timing of the alleged assault has been updated to match up with the rapper being present at the concert, the additional charges were filed. Remy has been offered a plea deal to plead guilty to just the top charge — assault in the third degree — and have the rest of her charges dropped. However, the mother of three would have to enter into a long-term anger management program, which she is opposed to.
RELATED: Remy Ma Turns Herself In, Facing Assault Charges in Brittney Taylor Attack
Remy hasn't taken the deal and the case is set to go to trial in July.
Press play below for more on this story.