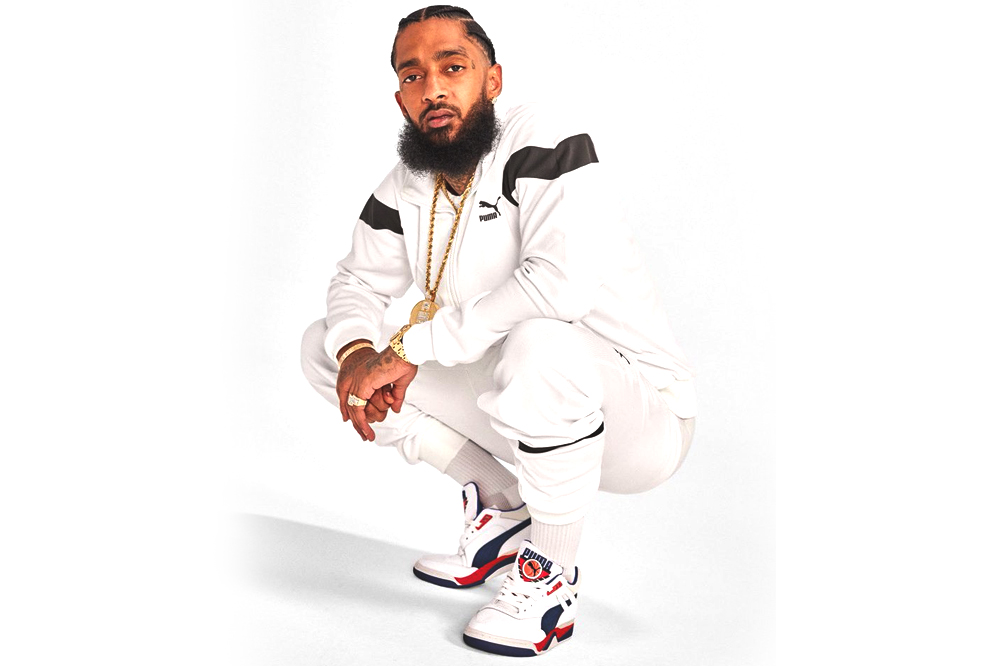 The Marathon Continues as the Puma x Nipsey Hussle collection is still on the way!
The collection between Nipsey and Puma was announced back in April 2018. However, many wondered the fate of the collaboration following the Grammy-nominated rapper's untimely death in March.
While many continue to mourn the late rapper's death by streaming his music and shopping at his Marathon Store in Los Angeles, fans will also get a chance to rep their "Nipsey Blue" through his upcoming PUMA collection.
It was announced earlier this week by PUMA Brand and Marketing Global Director Adam Petrick that the collaborations with Hussle that were in-progress at the time of Hussle's death will continue.
"We had a lot of things that were coming, and hopefully a lot of things we will still do with his estate. We'll work with his family and we'll support his kids," Petrick said during The Wall Street Journal's Future of Everything Festival. "We're going to continue to release some product that we've created with him. We've also got some charity activations that we'll do to support what he was doing in Crenshaw, and trying to continue the work that he was doing through his foundation."

"He was somebody that was doing great stuff, and he had this idea about how he could improve the community and how he could push for that," Petrick said of Nipsey. "The concept of working with Nipsey just made sense."
Press play below for more on this story.