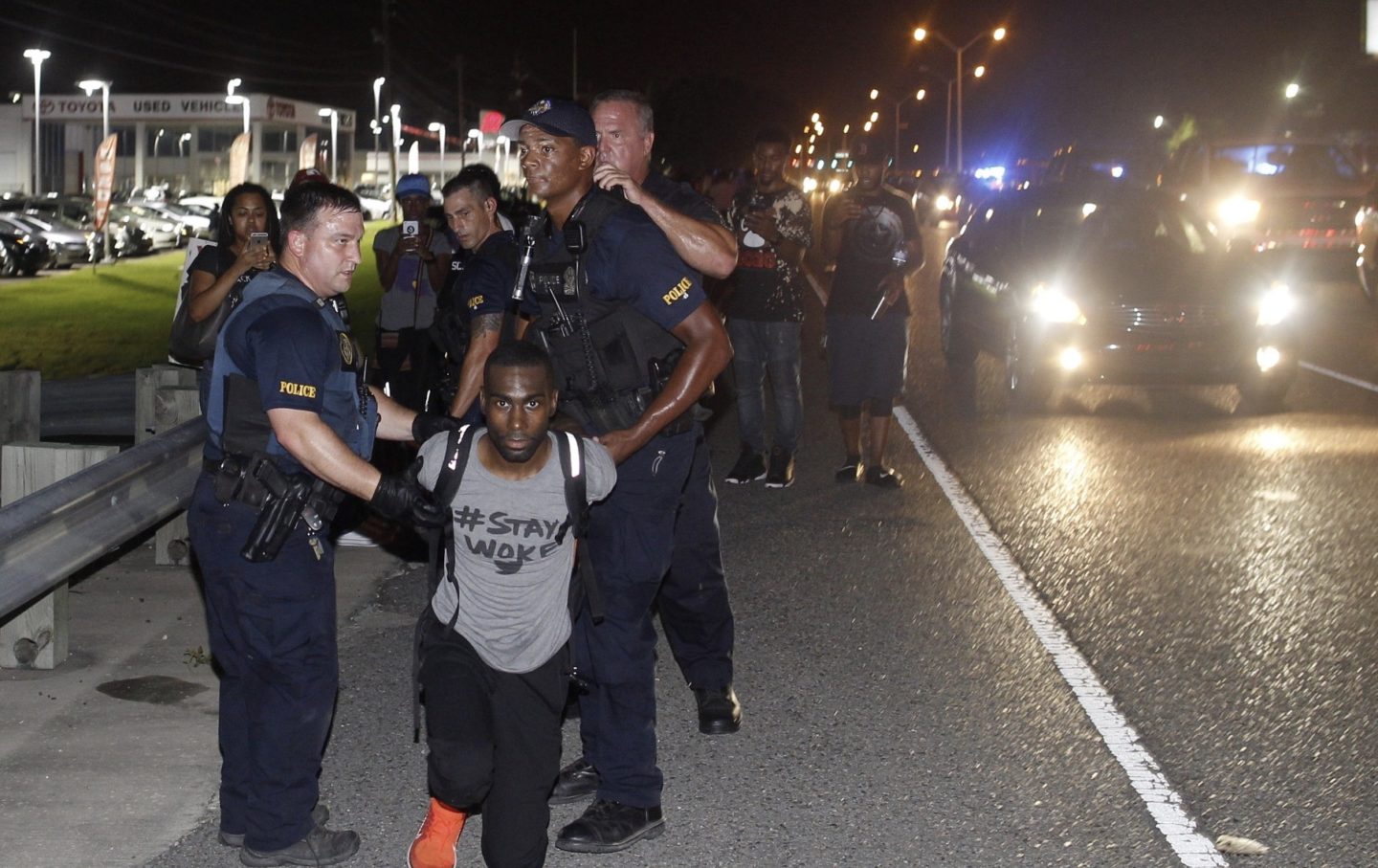 In a "that sounds about white" turn of events, it was recently reported that a trio of Louisiana judges have decided to reinstate a 2016 lawsuit against the Black Lives Matter organization and activist DeRay McKesson.
The original lawsuit was filed in 2016 by "Officer Doe". The local cop had been assigned to monitor the Black Lives Matter protest organized by McKesson following the police killing of Alton Sterling. At the protest, "Officer Doe" was struck by a rock or brick. Though the brick was not thrown by McKesson, or ordered by the activist or the BLM organization, Doe filed a lawsuit against Black Lives Matter and Mckesson, alleging that they incited the violence.
RELATED: Black Lives Matter Protests Erupt in Brazil After Black Teen "Suffocated" by Supermarket Guard
After looking over Doe's filing, a district court judge threw out the case in 2017. However, just last week, the Fifth Circuit Court of Appeals decided to reinstate the case against Mckesson. The Three conservative judges were appointed by previous and current Republican presidents Ronald Reagan, George W. Bush, and Donald Trump. The trio filed a ruling that Mckesson could be held liable for Doe's injuries if those injuries were a "foreseeable result" of the protest.
The judges made the ruling without hearing any oral statement from McKesson or his legal team about the original case being tossed out. Mckesson is now in a position where he has to redefend himself in a case he already won two years ago. He will now have to appeal to the conservative Supreme Court or risk a jury trial in Louisiana, The Nation reports.
RELATED: Planned Parenthood and Black Lives Matter Leaders Partner for 'Women's New Deal' Movement
Press play below for more on this story.