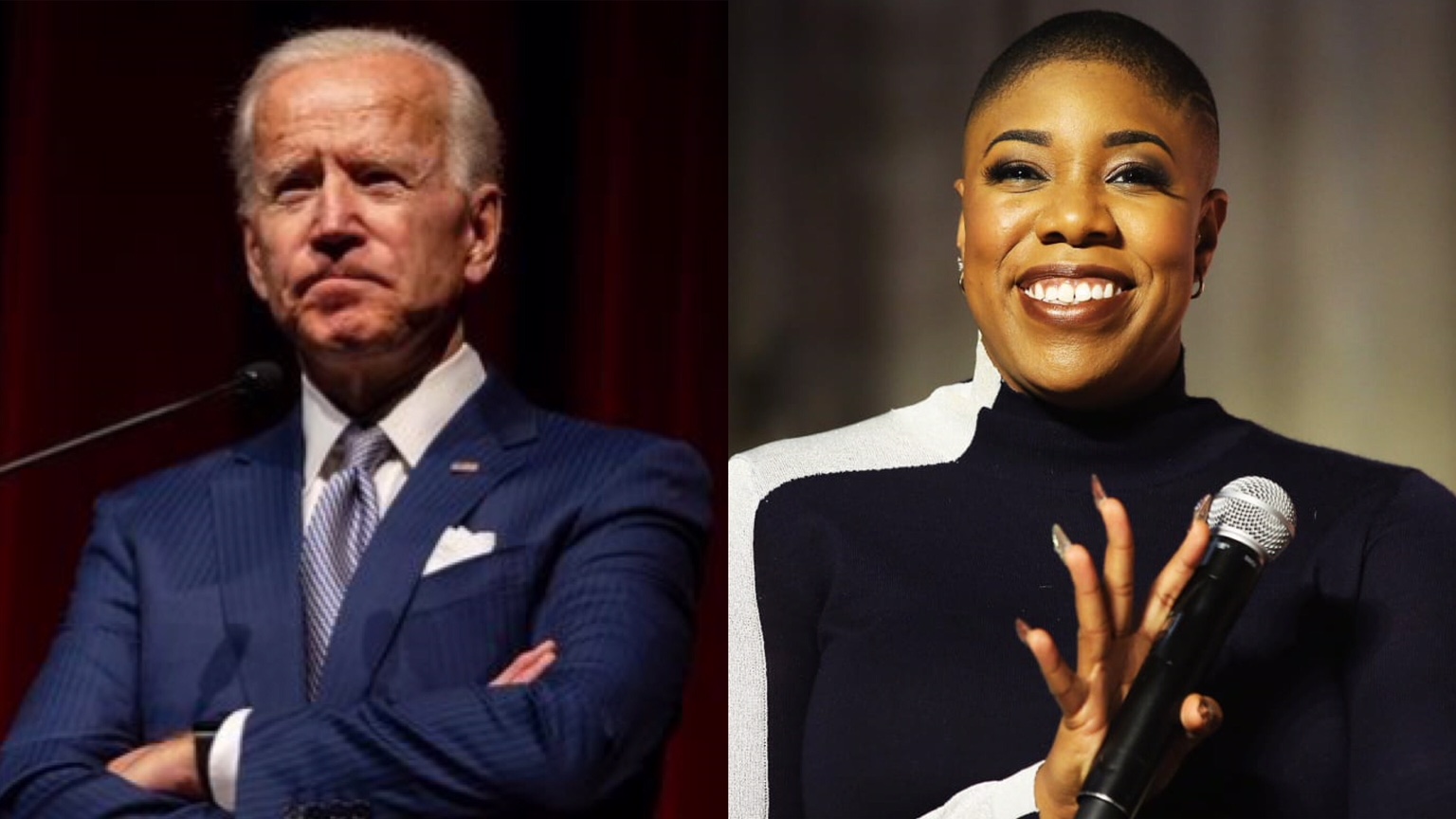 Shortly after former vice president Joe Biden officially announced his run for president 2020 was it revealed that his campaign strategist is none other than African American political analyst Symone Sanders.
In a bold move that adds a younger and more diverse look to his newly launched campaign, his new senior adviser will help him appeal to a new generation of liberals.
The 29-year-old Nebraska native rose to prominence as the national press secretary for Democratic presidential candidate Bernie Sanders during his 2016 presidential campaign. She then went on to become a popular political analyst on CNN and has been a voice for many issues relating to the black, millennial, and female demographic.
Sanders has been heavily recruited by 2020 contenders, including Massachusetts Sen. Elizabeth Warren, New York Sen. Kirsten Gillibrand, California Sen. Kamala Harris and New Jersey Sen. Cory Booker, Washington Post reports. Sanders and Biden recently had a meeting at his home in Virginia where they spoke for a few hours.
Press play below for more on this story.