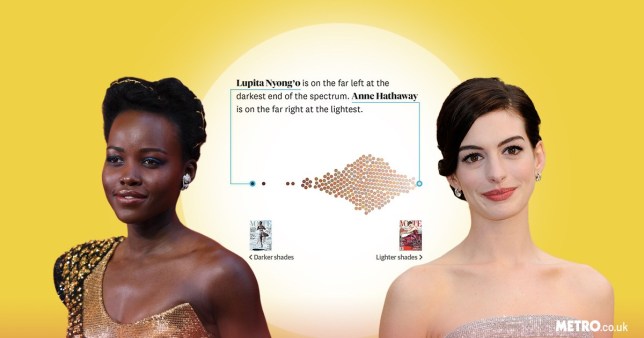 A new visual study is showing how rare it is for a dark-skinned model to get on the cover of Vogue.
While the fashion and media industries have been making steady improvements in recent years when it comes to representing people of color, a new study by The Pudding shows proof that lighter skin models have been the primary faces on Vogue covers for the last 19 years.
The studies found that there have been 228 issues of Vogue, with a total of 262 female cover models. Though an increasing number of more diverse models are being used in recent years, that is only due to actress Lupita Nyongo's appearances on the cover from 2014-2018.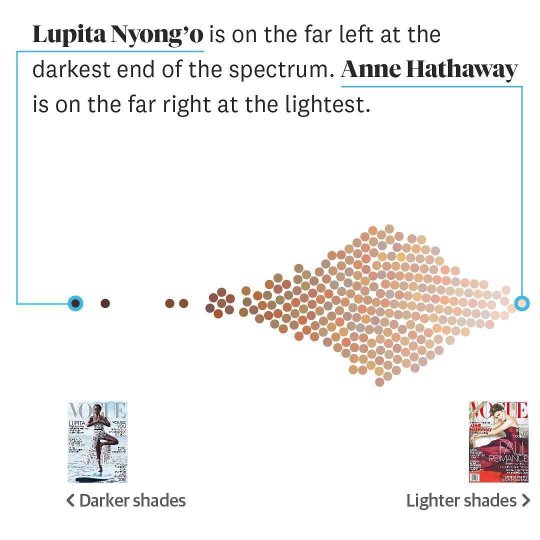 The Pudding's data shows that in 2000, the models of color that were featured on the cover were those with lighter skin such as Halle Berry and Marion Jones. As time went on, Michelle Obama and Serena Williams joined Lupita as the darker shade of women to grace the cover.
The study also brought attention to the apparent whitewashing of some black models where their skin appeared to have been edited to appear lighter. The Pudding looked at Rihanna as a repeat model from the years 2012-2018, who seemed to gradually grow from lighter to darker.
Metro UK highlighted the lack of black photographers employed by Vogue as a reason why the renowned magazine has failed to provide better representation on their covers.
Press play below for more on this story.