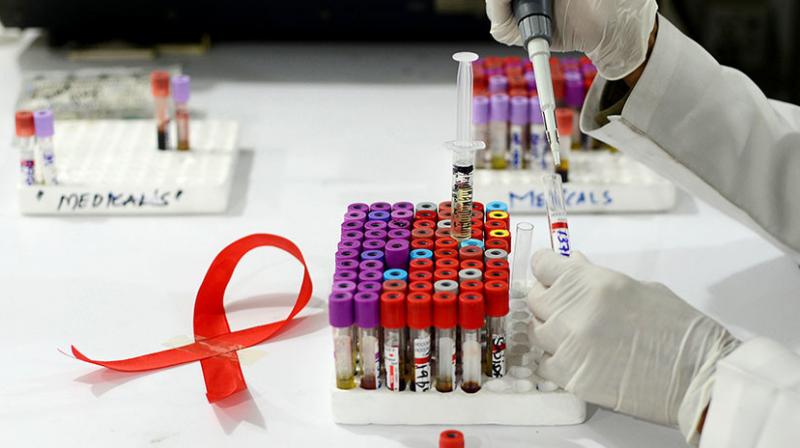 An anonymous patient in London is possibly the second person to be cured of HIV, doctors say.
According to a case study published Tuesday in the journal Nature. Effectively, some scientists believe that the "London patient" has been cured of the viral infection that reportedly affects close to 37 million people worldwide. The new case report comes more than 10 years after the first cured case called the "Berlin patient."
Both cured patients were treated with stem cell transplants from donors who carried a rare genetic mutation, known as CCR5-delta 32, that made them resistant to HIV, CNN reports. The London patient has been in remission for 18 months since he stopped taking antiretroviral drugs.
"By achieving remission in a second patient using a similar approach, we have shown that the Berlin Patient was not an anomaly and that it really was the treatment approaches that eliminated HIV in these two people," said Ravindra Gupta, lead author of the study and a professor in University College London's Division of Infection and Immunity.
While it remains too early to declare the London patient cured of the virus, Gupta added that the method used is not appropriate for all patients but still offers hope for new treatment strategies that will include gene therapies. He and his colleagues will continue to monitor the man's condition to determine if he is actually cured of HIV.
Dr. Timothy Henrich, an associate professor of medicine and physician scientist at University of California, San Francisco's Department of Medicine, also noted that the London patient's treatment "is not a scalable, safe or economically viable strategy to induce HIV remission."
As of now, the use of the procedure is restricted to those who need the transplant for other reasons and not just for HIV alone, said Henrich.
"There are actually many strategies right now that are currently being pursued," Henrich said. "Some of them are directly related to the Berlin patient and work with transplantation: for example, gene modification therapy." Scientists are also examining immune modifying therapies. "I am an optimist because I'm a scientist and vice versa," Henrich said. "I do have hope. I think that finding a scalable cure that is safe and can be applied to a vast majority of individuals living with HIV is definitely attainable, but we have a lot more work to go."
Press play below for more on this story.