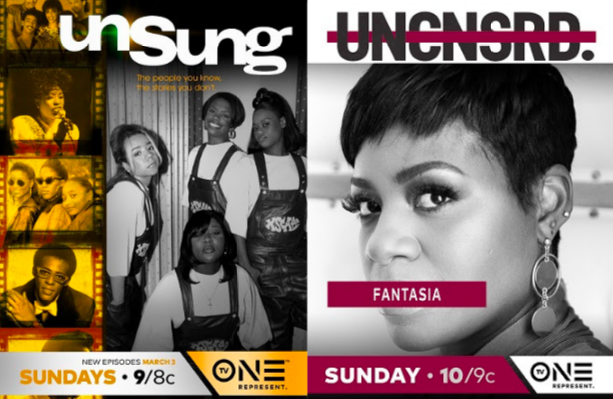 It's an R&B takeover on TV One Sunday night as the network airs its season premieres for their hit shows "Unsung" and Uncensored". Singers Lloyd and Fantasia get candid about the untold stories surrounding their careers in music.
"Unsung" kicks off the season highlighting the smooth R&B singer known as Lloyd. The "Southside" singer became a heartthrob before he even knew how to drive. Introduced to the world through a boy band at the tender age of 10, he would go on to join one of the most notorious record labels of the millennium, Murder Inc. 
Under the guidance of label co-founder Irv Gotti, Lloyd hit the ground running with hits like "Southside," "Get It Shawty" and "You." When the feds came calling to investigate Murder Inc., however, both the label and Lloyd's career were put on hold. Although Lloyd was able to reclaim his position on the music charts for a brief time, he eventually retreated from the spotlight for several years. Now with a new label and outlook on life, Lloyd is back and ready to tell his story on UNSUNG.
Following the episode, be sure to catch the tvone.tv exclusive of Lloyd's "UNSUNG Live," where the New Orleans native will perform his latest single "Caramel" in an intimate performance and discuss his musical comeback and his celebration of black beauty.
Press play below for the teaser.
The season premiere of "UNCENSORED" follows R&B sensation Fantasia. Long before she rose to fame as the winner of the third season of "American Idol" in 2004, Fantasia was always destined for greatness. Fantasia grew up in a large, musically inclined family that was heavily involved in church. Disputes with her father led her to move out of her family's home, drop out of school and eventually leave the church. Fantasia bounced around on friends' couches until she became pregnant. The struggles of being a teenage mother solidified her relationship with God and with the help of her grandmother, she rejoined the church and moved back home with her family.
Through the encouragement and support of her local community, Fantasia tried out for and eventually won "American Idol." With the success of "American Idol" came the realities of becoming an instant music sensation and a household name.
On this episode of UNCENSORED, Fantasia gets real about how the pursuit of stardom can drive people to unhappiness. She reveals how close friendships with Patti LaBelle and Aretha Franklin helped her navigate her voice, career and personal life along the way. Launching a new business "Rock Soul" that focuses on the next steps for her career and music, Fantasia is ready to give back and take control of her voice once again.
Press play below for the teaser.
Be sure to tune into the season premiere of "UNSUNG" on Sunday at 9 p.m. ET/8C. UNCENSORED follows at 10 p.m. ET/9C