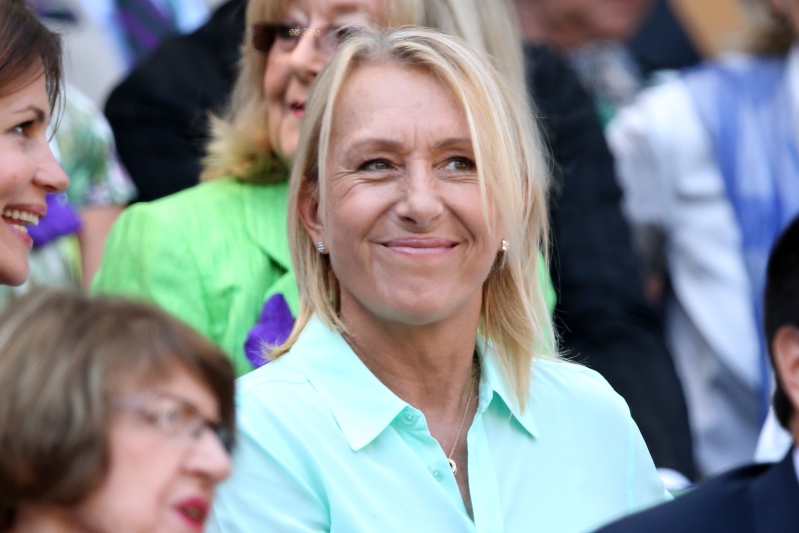 A Lesbian tennis star is being blasted by the LGBT community for her lack of support towards transgender women competing in the league.
Martina Navratilova is considered to be one of the greatest woman tennis players of all time having won an astounding 59 Grand Slam titles during her career. She's was one of the first world-class athletes to come out as gay back in 1981 when it was very uncommon and untraditional to do so.
However, despite her history as a gay rights advocate, the tennis star appears to only support the "L" and not the "T" in "LGBT". Athlete Ally, an LGBT athletic group, recently removed Navratilova from their advisory board and have publicly disassociated from her after she wrote a recent column criticizing transgender female tennis players in the Times of London. She stated that allowing male athletes who identify as transgender to compete against biological women is "insane."
The column comes a few months after she tweeted in December that "You can't just proclaim yourself a female and be able to compete against women . . . There must be some standards and having [male genitalia] and competing as a woman would not fit that standard."
Navratilova' tweet was met with fierce backlash and in response, she said that she would take some time to research and rethink the issue. But her views were "only strengthened." As she wrote,
"To put the argument at its most basic: a man can decide to be female, take hormones if required by whatever sporting organization is concerned, win everything in sight and perhaps earn a small fortune, and then reverse his decision and go back to making babies if he so desires."
The tennis star is now being blasted by her LGBT community and referred to as a TERF, a "trans-exclusionary radical feminist".
Press play below for more another feminist who feels that transgender women are not real women.