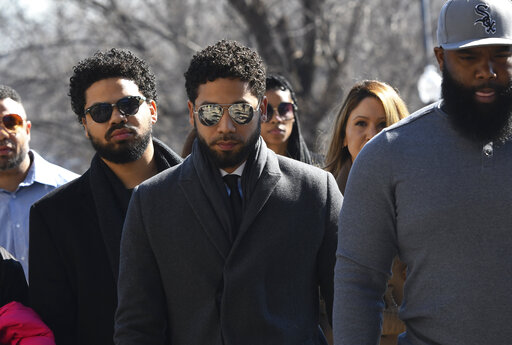 Jussie Smollett's lawyer Tina Glandian announced on Tuesday that cameras will be allowed into the courtroom during the "Empire" star's trial so the public can "see the evidence and the lack thereof."
Smollett is facing 16 felony charges accusing him of lying to police about being the victim of a racist and homophobic attack by two masked men in downtown Chicago. Prosecutors accuse Smollett of paying two Nigerian brothers to stage the Jan. 29 attack because he was unhappy with his "Empire" salary and wanted to promote his career.
Smollett's attorneys have called the charges "prosecutorial overkill."
The actor maintains his innocence while he remains free on bond.
RELATED: Jussie Smollett's Neighbors Doubt His Attack Story
Press play below for more on this story.