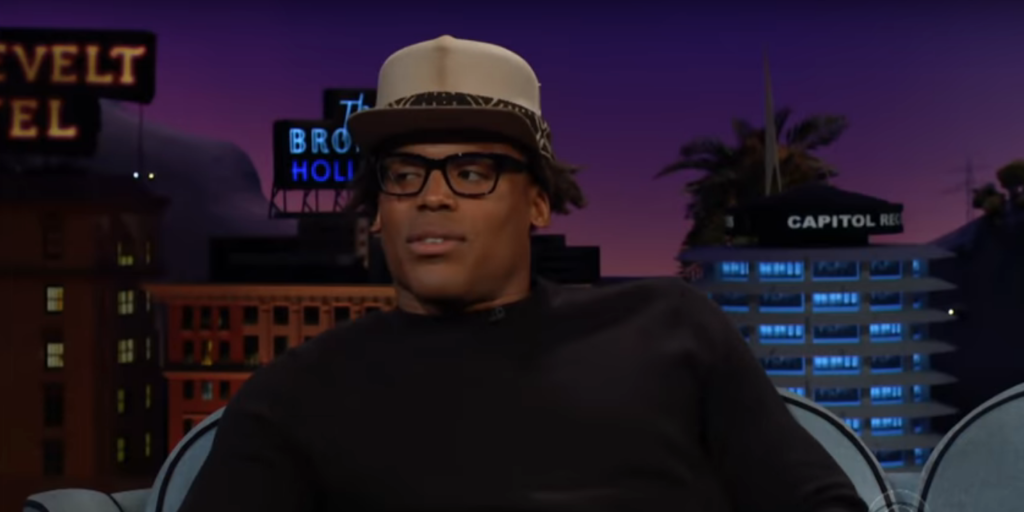 NFL star Cam Newton knows how to practice self control. He tests his will power so much that he even opted to go sex-free for the entire month of March!
The Carolina Panthers Quarterback announced his No Smash March during an interview on "The Late Late Show with James Corden,".
"Every month," Newton told Corden, "I've really…tried to challenge myself."
While revealing that he gave up gambling in January and went Vegan in February, Newton revealed that in March he opted to give up sex.
"I hope this is an adult crowd," Newton said to Corden, "and it looks like it is,"

"No climax," the former MVP told the audience.

"I'm going through a transition right now," Newton told Corden and David Boreanaz.

"You should've at least done it in February," Boreanaz told Newton. "You've got 28 days in February."
Newton explained that after having shoulder surgery, he went looking for ways to challenge himself mentally due to how physically limited he was during the recovery process.
"It makes my mind stronger," Newton told . "I feel like if I go back and I say I did those things, I'm mentally stronger."

"I'm drafting you first round," said Boreanaz, impressed by the giddy QB's resolve. "I am definitely drafting you first round."
Press play below for the interview.