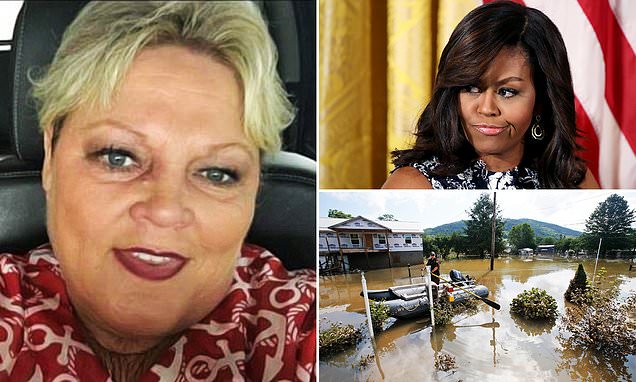 The white woman who was forced to resign from her county government development job two years ago after she called First Lady Michelle Obama "an ape in heels" has pleaded guilty to FEMA fraud.
According to U.S. Attorney Mike Stuart's Office, Pamela Taylor of West Virginia recently pleaded guilty to embezzling more than $18,000 in FEMA disaster benefits following the devastating June 2016 floods that took the lives of over 20 people and damaged significant amounts of property.
Taylor admitted in court that she took more than $18,000 in flood relief benefits by falsely registering for FEMA benefits following the June 2016 floods, WSAZ-3 reports. She lied and claimed that her primary residence had been damaged in the flood and she was forced to rent a place to stay. It didn't take too long to learn that it was all a lie and Taylor was still living in her primary residence.
This is the second time Taylor has made media headlines after she resigned from her county government development job after calling the former First Lady a racist term soon after Donald Trump took office. However, despite resigning, she was secretly rehired only weeks later, Essence reports.
Taylor agreed to pay restitution of $18,149.04 as part of her plea agreement. She faces up to 30 years in prison and a fine of up to $500,000 when she is sentenced on May 30.
Press play below for more on this story.