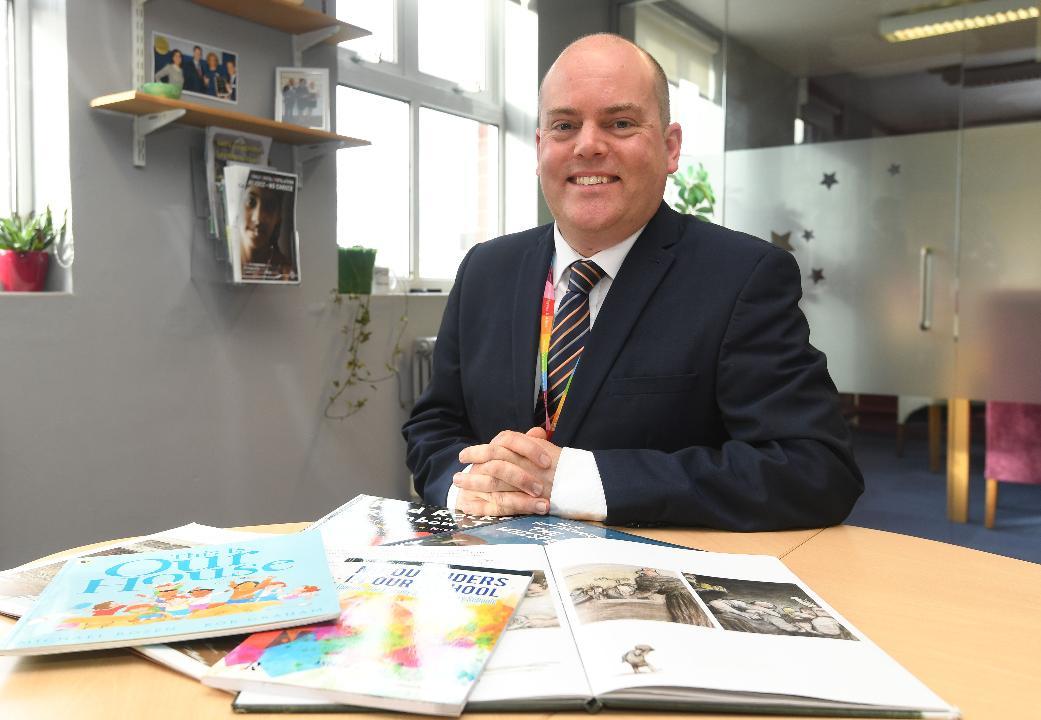 A primary school teacher in Birmingham claims to have been threatened by parents after he taught their children about homophobia and LGBT rights.
Andrew Moffat told the BBC that he has received emails and threats for talking about homophobia to his class at Parkfield Community School in Birmingham. Protests have even been held outside the school by parents who say Moffat's teachings promote his "personal beliefs" and he shouldn't be teaching children about gender identity.
A petition against Moffat's teachings has also been launched. One threat he received allegedly warned that he "wouldn't last long". Moffat launched the No Outsiders project in 2014 to educate children about acceptance and LGBT rights.
"I've had some nasty emails, I've had some comments on messenger. "I have felt very threatened… it's been a challenging couple of weeks.

"However, what keeps me going is the support from the school which is absolutely brilliant, the DfE, Ofsted, the city council. There are lots of people recognizing that this work is important and that's what you have to hold on to."
Moffat's actions comes after a support network for LGBT+ teachers called " LGBTed" was launched last June following the 30th anniversary of the Thatcher government enacting the controversial Section 28. LGBTed provides an online community for queer teachers in hopes of creating role models in schools.
The group was launched by Daniel Gray, a gay teacher at Harris Academy South Norwood in south London, who came out to 1,000 students at his school in February last year, and Hannah Jepson, director of assessment and selection at Ambition School Leadership, a national education charity.
"LGBTed is a timely intervention that will build a network of LGBT+ teachers and leaders – empowering them to be authentic in schools, colleges and universities – to support students and to be an advocate for increasing LGBT+ visibility in our education system."

"It will affect real change for teachers and leaders in order to make schools more inclusive." Gray told PinkNews.
Gray added,
"When I was at school, during the time of Section 28, I was bullied in the most horrific ways for being gay before I even knew that I was."

"When I reported it to teachers, I was just told: 'it's something you have to deal with.' They were forbidden from discussing it."
Press play below for a friendly cartoon that teaches children about LGBT awareness.