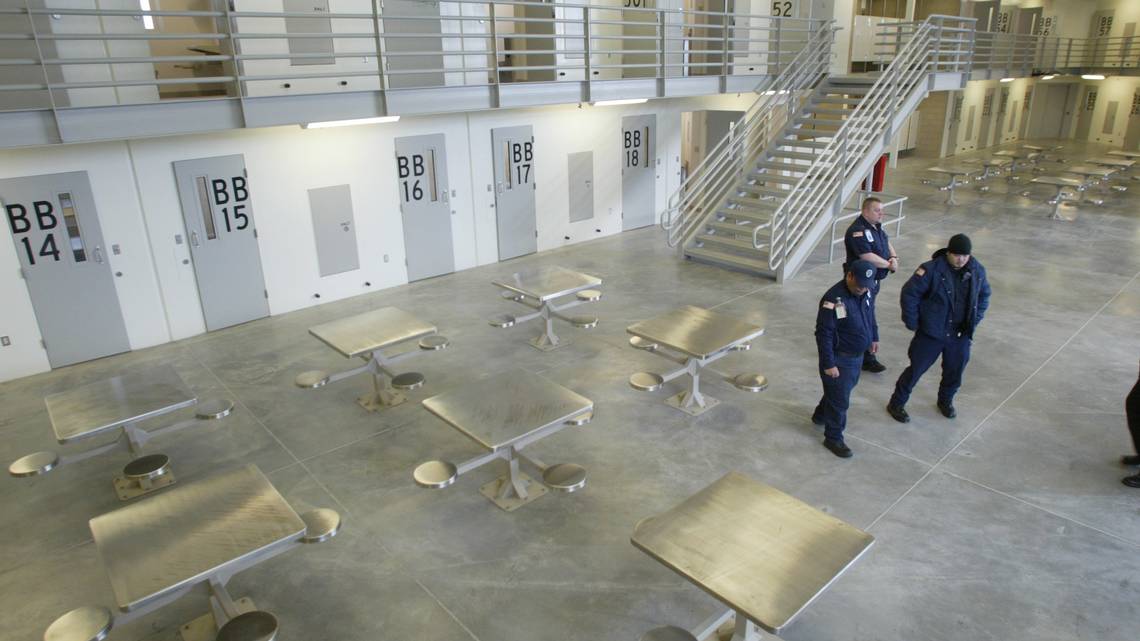 Over 1,800 inmates in Washington's Coyote Ridge Corrections Center have staged a food strike over cold prepackaged breakfast that has been served at the prison since 2014.
Lori Wonders, a spokeswoman for the state prison in Connell, confirmed that over half the men incarcerated at Coyote Ridge began the strike at lunch last Friday, Tri-City Herald reports. Of the 2,065 total men incarcerated at the jail, 1,371 refused prison-provided meals on Friday, 1,803 on Saturday and 1,636 on Sunday. Wonders said the protestors are refusing the meals provided by the prison but are still eating food they bought with their own money at the commissary. She added that the prison will continue to offer breakfast, lunch, and dinner for each inmate.
RELATED: Justice Department Investigating Federal Prison in NY After Weeklong Power Outage
The purpose of the food strike appears to partly center on the prison's practice of distributing cold breakfast items in a "boat" shaped container at dinnertime the night before. The breakfast boat includes a bran muffin, a protein bar, a peanut butter and jelly sandwich, and a packet of cereal or oatmeal with powdered milk.
Gail Eddy' boyfriend is serving a three-year sentence for drug-related offenses at Coyote Ridge and confirmed that the "breakfast boats" are a big factor in the food strike. But she added that inmates also are unhappy that sex offenders are housed in the general population and their outdoor time is often times cut short or eliminated entirely. Eddy said inmates who refuse to share a cell with sex offenders can be sent into isolation cells as punishment, Tri-City Herald reports. She also claims the inmates haven't been served a hot breakfast since 2014.
Prison Voice Washington, a non-profit that advocates for the humane treatment of the 18,000 people in state custody, called on the state to reconsider the way it feeds their prison population. A 2016 report titled Correcting Food Policy in Washington Prisons found that the breakfast boat was particularly unhealthy for its high amounts of starches, sugar, and fat.
Eddy said issues surrounding the food strike creates tension inside the prison and goes against the state's mission to properly rehabilitate offenders and reduce recidivism.
"Taxpayers don't want to pay taxes for a prison not to try to rehabilitate the criminal," she said.
RELATED: Falsely Convicted Black Man Wins $1M Settlement After Spending Four Decades In Prison
To take action give the Coyote Ridge Corrections Facility a call at (360) 725-8213 or shoot them an email HERE.
Press play below for more on this story.