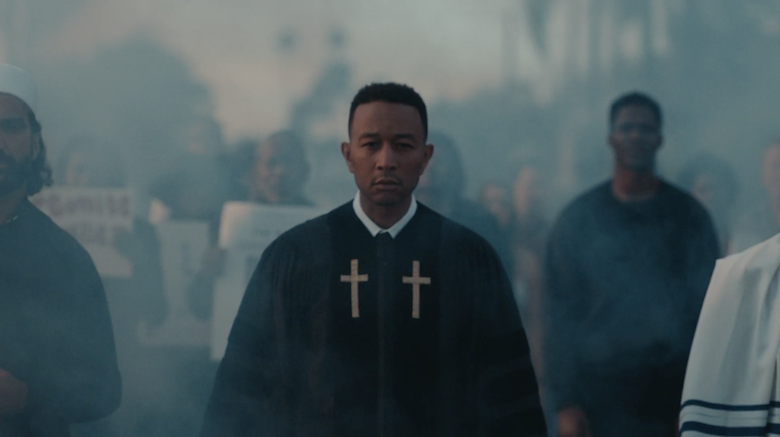 EGOT member John Legend is bringing awareness to issues involving police brutality, school shootings, and immigration in his new music video "Preach".
The new song is produced by Greg Kurstin with the powerful music video being directed by Dominique DeLeon and AJR Films. The video opens with Legend asleep in bed with his wife Chrissy Teigen as he suddenly awakens out of his sleep and walks into a high school gymnasium where he finds students fleeing an apparent shooter.
"The idea behind the song is that sometimes we can get so frustrated by the news and what's going on and there's this scatter going on in ourselves," Legend said in a press release. "Do we become apathetic? Do we become engaged? Do we just talk about it, or do we do something?"
The video aims to promote the Practice What You Preach fundraising campaign where fans can contribute money to FREEAMERICA, an organization that provides a platform to those impacted by issues within the cracked criminal justice system.
"By challenging stereotypes, breaking down barriers, and uplifting solutions, we are helping to end mass incarceration and invest in just, equitable, and thriving communities across the United States," Legend said of the campaign, which has a set goal of $50,000.
Press play below for the powerful music video.