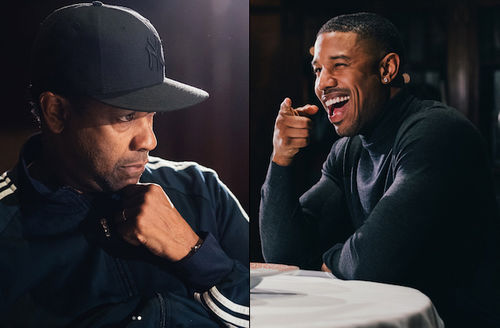 Acting veteran Denzel Washington is staying true to his word of "passing the baton" to Michael B. Jordan as the two Hollywood stars are teaming up for a new film.
According to Deadline, Denzel Washington and Michael B. Jordan will possibly work together in Sony Pictures' "Journal for Jordan," based on Dana Canedy's Pulitzer Prize-winning book. Washington is set to direct and co-produce the film that Jordan is expected to star in.
RELATED: 'Coming to America' Sequel Set for August 2020 Release
The book "Journal for Jordan" is based on the true-life story of Canedy's romantic relationship with Sgt. Charles Monroe King, who was killed in the Iraq war in 2006. His son Jordan was just 7 months old at the time of his death but he wrote life lessons for him in a journal that his son was to read throughout his life.
Reports of Jordan and Washington teaming up comes a year after the two successful actors sat down for an interview with The New York Times where the 64-year-old acting legend said he was "passing the baton" to Jordan and other people of color in the entertainment industry.
"The way I see it, I'm in the service business now," he said in April 2018. "I'm here to serve God, my family and young people of color in our business. That's why I'm here. That's why I'm still in the race."

"And I'm passing the baton," he added. "What a lot of people don't know is, when you pass the baton, you keep running behind the other runner, you don't just stop. I'm like, I like helping people. I want to see them do well."