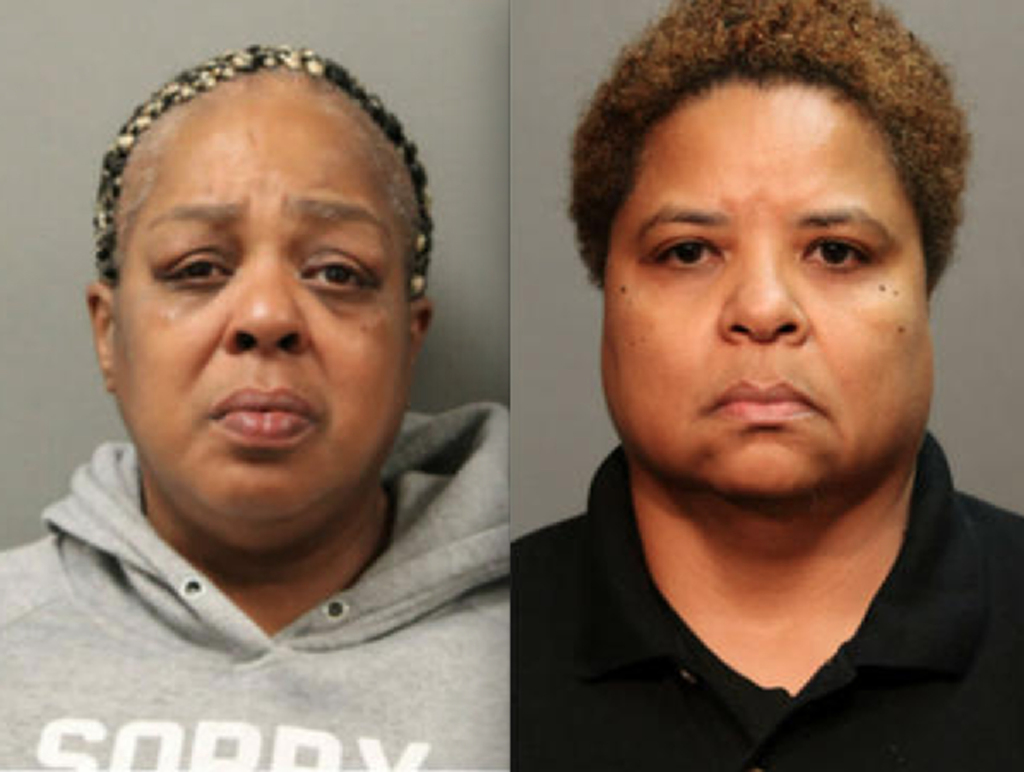 A federal lawsuit filed by a 9-year-old boy's mother accuses his Chicago teacher of bringing in her friend to beat the 4th grader 20 to 30 times with a leather belt.
Jomaury Champ suffered bruises all over his body, according to his attorney Al Hofeld Jr. Champ was reportedly beaten inside a Chicago Public Schools bathroom by a friend of a CPS teacher, the boy's mother, Asia Gaines, says in the federal lawsuit filed Thursday.
Jomaury was punished "either for something he did not do or for laughing with another boy the previous day," according to the lawsuit.
His teacher Kristen Haynes and her friend Juanita Tyler, 56, allegedly dragged Jomaury into a boy's bathroom on Sept. 20 at George W. Tilton Elementary School. Haynes then walked back to her classroom while Tyler proceeded to beat the boy with a leather belt, according to the lawsuit.
"Classmates could hear Jomaury's cries from down the hall," Hofeld said. "Haynes was in the classroom. No one, including Ms. Haynes, came to Jomaury's aid."
According to Chicago police, Haynes was arrested Sept. 24 and charged with battery and causing a child to be endangered, while Tyler was arrested four days later and charged with domestic battery causing bodily harm. The lawsuit accuses Haynes of having a history of corporal punishment that CPS and the Chicago Board of Education did not address prior to hiring her as a teacher.
Haynes had previously threatened to "pull out the belt" to numerous other students, Hofeld said, and the school's principal, Sylvia Yvette Hodge, was also aware of the belts in Haynes' classroom closet.
"It's an open secret," Hofeld said. "It's common knowledge when you talk to people at this school that she has been doing this for years."
Tyler also had a criminal history of battery that the complaint alleges Haynes was aware of. Prior to the September incident, Tyler had been charged with child endangerment once and domestic battery three times.
Jomaury has since been diagnosed with PTSD by multiple medical providers and was partially hospitalized five days a week for two months which caused him to miss many days of school. Gaines said she didn't learn about the incident until hours after it occurred and was outraged upon finding out.
She said Jomaury "can't sleep, can't eat, (and has been) bedwetting every night" as he recovers from trauma.
"I point the finger at CPS because school is a safe haven for kids," Gaines said. "Teachers are supposed to protect kids from hurt, harm or danger, and she failed to do so."
CPS said Haynes no longer teaches at the school and an investigation is ongoing.
"Every student deserves a safe learning environment and the district will not tolerate actions that place students in the way of harm," the district said in a statement released Thursday. "After learning of deeply concerning allegations, the district removed the employee from her position and launched a full investigation. While the investigation remains ongoing, the district is working directly with the school to ensure support is available for the student and family."
Press play below for more on this story.