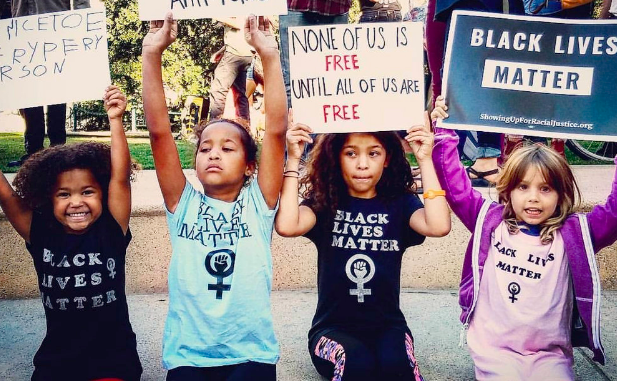 Black Lives Matter has launched the Black Lives Matter at School Week, a nationwide initiative that works to improve the education system within black communities.
BLM released a starter kit that details their Black Lives Matter week of action, their national demands in the education system, guiding principles of BLM, teaching materials, and information on how you can get involved.
The demands of the Black Lives Matter at School initiative include,
End "zero tolerance" discipline, and implement restorative justice
Hire more black teachers
Mandate black history and ethnic studies in K-12 curriculum
Fund counselors not cops
The lessons that participating educators will teach during that week of action corresponded to the thirteen guiding principles of Black Lives Matter:
Monday: Restorative Justice, Empathy, and Loving Engagement
Tuesday: Diversity and Globalism
Wednesday: Trans-Affirming, Queer Affirming, and Collective Value
Thursday: Intergenerational, Black Families, and Black Villages
Friday: Black Women and Unapologetically Black
The starter kit also includes BLM guiding principles and how to explain them to children. Some of the guiding principles include restorative justice, empathy, loving engagement, diversity, globalism, transgender and queer affirming. They then provide you with details on how to introduce these conversations and in depth teaching materials for educators to include in their lessons.
Some ways you can join the powerful initiative include signing their petition for national endorsers, joining their national group, finding a local group to join, wearing your own BLM t-shirt, hosting your own event, supporting your local teachers, or just encouraging others and spreading the word.
For anyone looking to take more action this Black History Month read the full Black Lives Matter at School Week initiative HERE and press play below for more information.